Do you want a Reebok product,but lack the money for the brand, and yet want to flaunt something that will impress your (somewhat short-sighted) friends?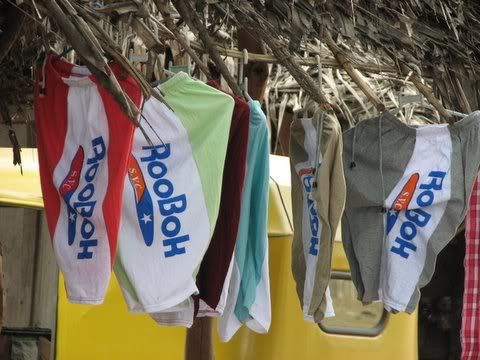 So do go and get your RooBoH shorts immediately! :)
These were being sold at a stall in Sangama, which is a tourist spot, and which Clean and Green, the volunteer initiative that I belong to, has been doing cleanups at...
Cumulative lack of sleep is making me tired, and I am busily posting lots of photos from the Kanakapura/Galibore and the Devarayanadurga trips to the net...will get around to the posts....oh me, I don't like a busy life...!