I find, very often, that people get a lotus mixed up with a lily, so I am making this post to illustrate the difference...
This...is a lily:
And this...is a lotus: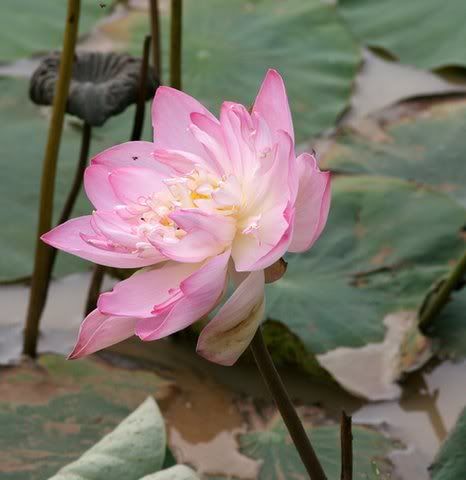 Here are the typical lotus buds and leaves:
The lotus also can be white; these are rarer to find:
Saraswati, the Goddess of Learning
is supposed to be sitting on a white lotus. (even though, in the picture by Raja Ravi Varma in that wiki link, she is depicted sitting on a rock!)
Lilies (not the water lilies, but the "land" flowers...remember the phrase, white as a lily?) are generally associated with being white, and that's why, I think, pink lilies are confused with the lotus. But the shape differentiates them from lotuses: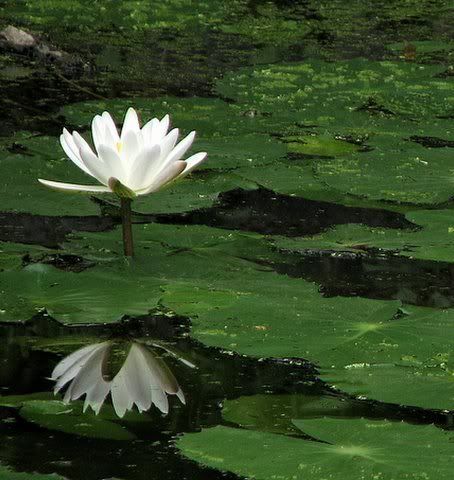 But lilies can be this beautiful mauve, too....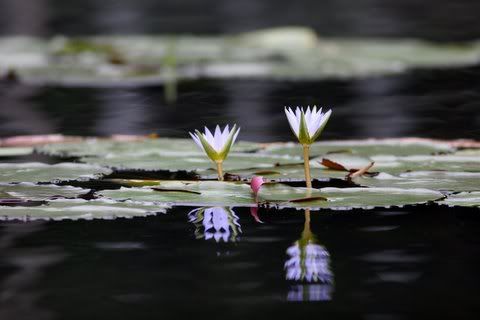 The more pointed petals, the more angular shape of the flower, distinguishes lilies from lotuses. The leaves are different, too; lily leaves have the characteristic "slice" out of the circumference of the leaf. Lotus leaves are more fleshy-looking too.
OK, Mr SS, I guess THAT answers your question....