I did take a lot of pictures, of the wonderful buildings and the interesting details of the heritage walk; but here, until I put them up, are some images I really liked...
You've heard of a load-bearing wall, this is load-bearing near the wall:
He's either a Sadhu, or just dressed up as one...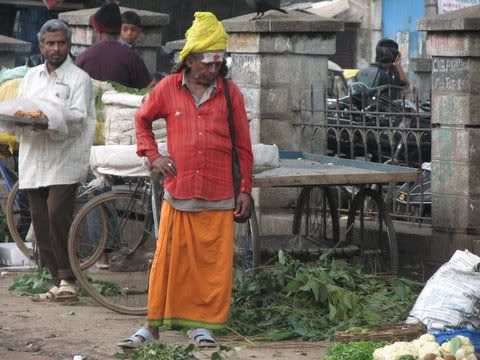 Such a pretty girl on the bus back home; her eyes smile out from her burqa...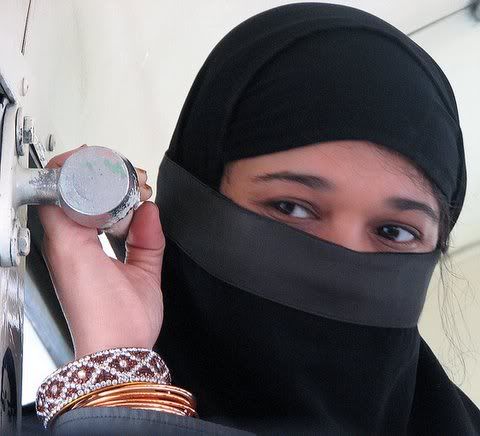 People photography is quite difficult. Either they are very keen that you take their photograph, spoiling any spontaneity there might be, or you have to click at a distance, when you can't get the details you want...or sometimes you want to click the subject when s/he is unknowing, and you can't ask permission beforehand...
A landslide on the road between Camp 1 and Camp 2 has put paid to the Arunachal part of our trip to the North-East...let's hope the Assam trip comes through, at least...
*