I just realized that I have not, so far (two months have elapsed!) posted about the heritage house at Agumbe, Dodda Mane (Big House), which still stands proudly, and is used as a family residence, too, by the very hospitable Kasturi Akka and her family. That's Kasturi Akka on the left, and her mother on the right...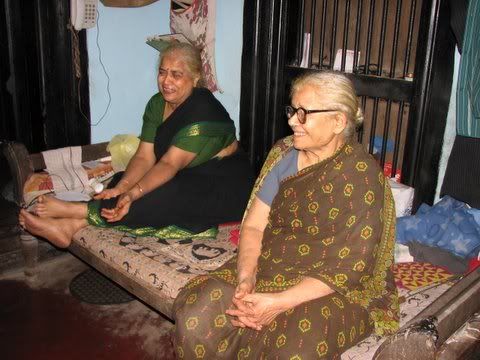 (
Collapse
)
The hands for another idol had been crafted, and set out to dry: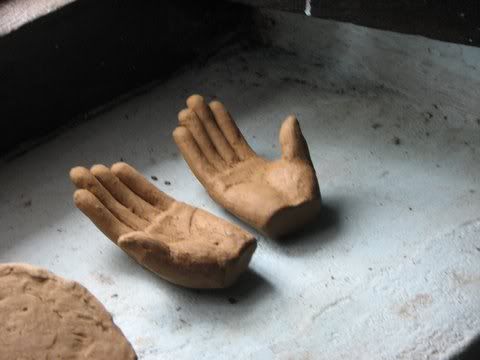 The images of Dodda Mane are still very fresh in my mind, and I do hope these pictures give you some idea of the beauty of that old house,which is still a home!
Here's my post about the kashAyA that we were offered, there:
http://deponti.livejournal.com/450084.html
*