OK, well, this is going to be a nice short post. I know DS (Diddly Squat) about butterflies and am still trying to distinguish between a Crimson Rose and a Common Rose...I am definitely a South Indian Duffer in this field!
So, I just clicked some of them as I saw them;
Karthik
helped me out with some, and I hope the readers will help me out with the others...
I saw several butterflies, for some reason, with gray/white and black patterns. I wonder why they are so prevalent? This one's the GREY COUNT:
(
Collapse
)
I close with this really beautiful (un id) MOTH that I saw in Nameri, too, in the Potsali Camp trekking area: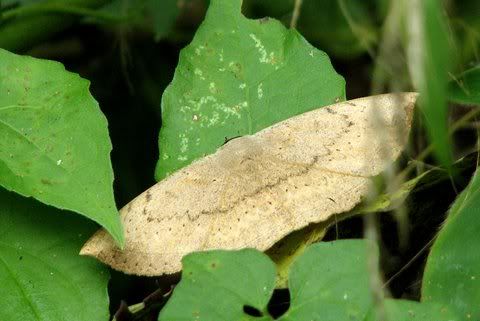 If anyone can help me with the id's..I would be full of grate!