We were initially hesitating about where to stay in Kaziranga, as everyone told us that Wildgrass Resort was expensive; but since several people, including
yathin
also told us that it's the best, we decided to book it. And we were very happy we did!
It turned out that Manju Barua, who owns and runs Wildgrass, went to the same college as KM did in Shillong...St Edmund's! Here we are, on the last day, as we prepare to leave for Nameri...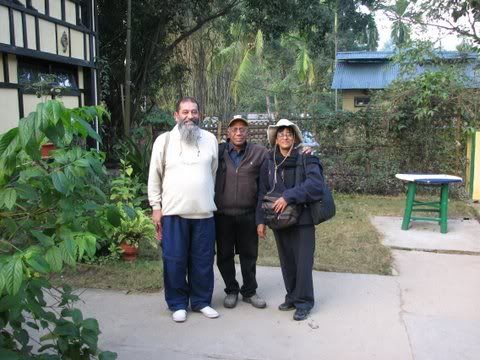 (
Collapse
)
I loved this animal-on-animal detail:
Wildgrass is a resort which I would unhesitatingly recommend for visitors; solid, comfortable, and value for money!