A suddenly-hatched plan with Vijay Hegde meant that we took the bus early on Saturday morning to Bannerghatta...and just wandering around the area near the Butterfly Park, and the water body nearby was pretty productive! Vijay saw, for the very first time, the male white ASIAN PARADISE FLYCATCHER. I couldn't get a photograph, but just seeing his satisfaction was like seeing it myself for the very first time!
I tried out the photography tips that Mahesh had given in Bannerghatta, and I like this image of the backlit RAIN TREE FLOWERS;
Alas, my other images are rather erratic in quality, but I will be using the bad ones as well for documentation. Birds don't wait for you to get a better focus or lesser shake!
This beautiful ROSE-RINGED PARAKEET walked up and down as if she owned the tree!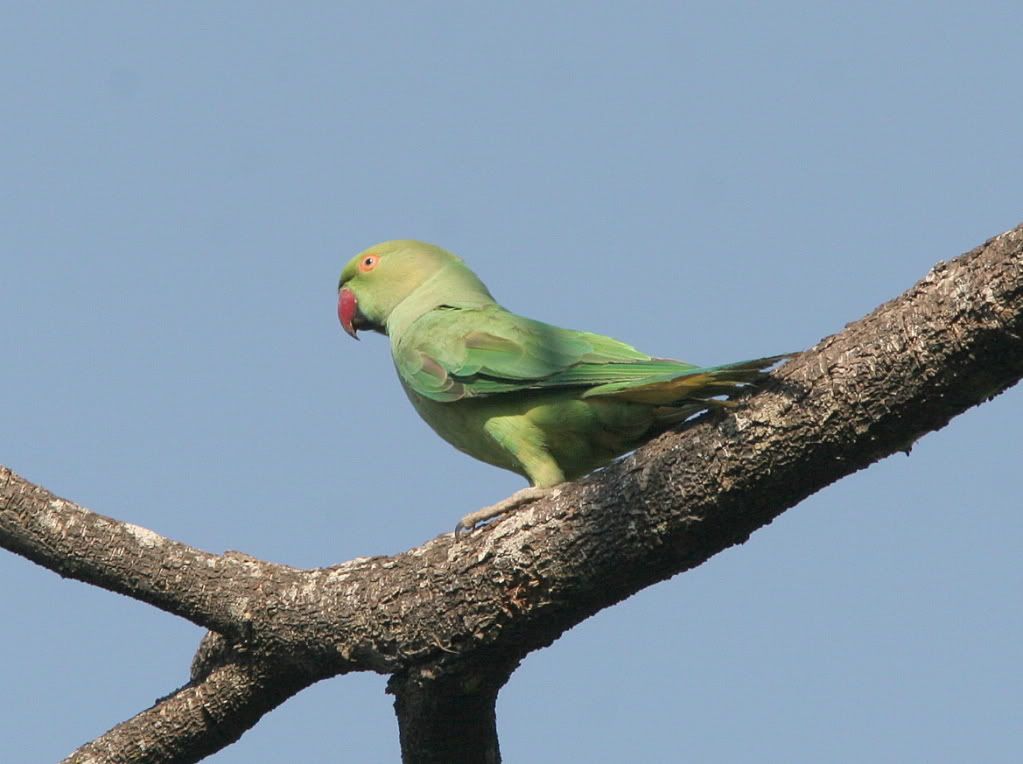 (
Collapse
)
What I enjoyed very much was the sight of these two BONNET MACAQUES who had settled themsleves on one of the fence posts and were sunbathing in a style that would have done credit to them on the beaches of Capri or St Tropez!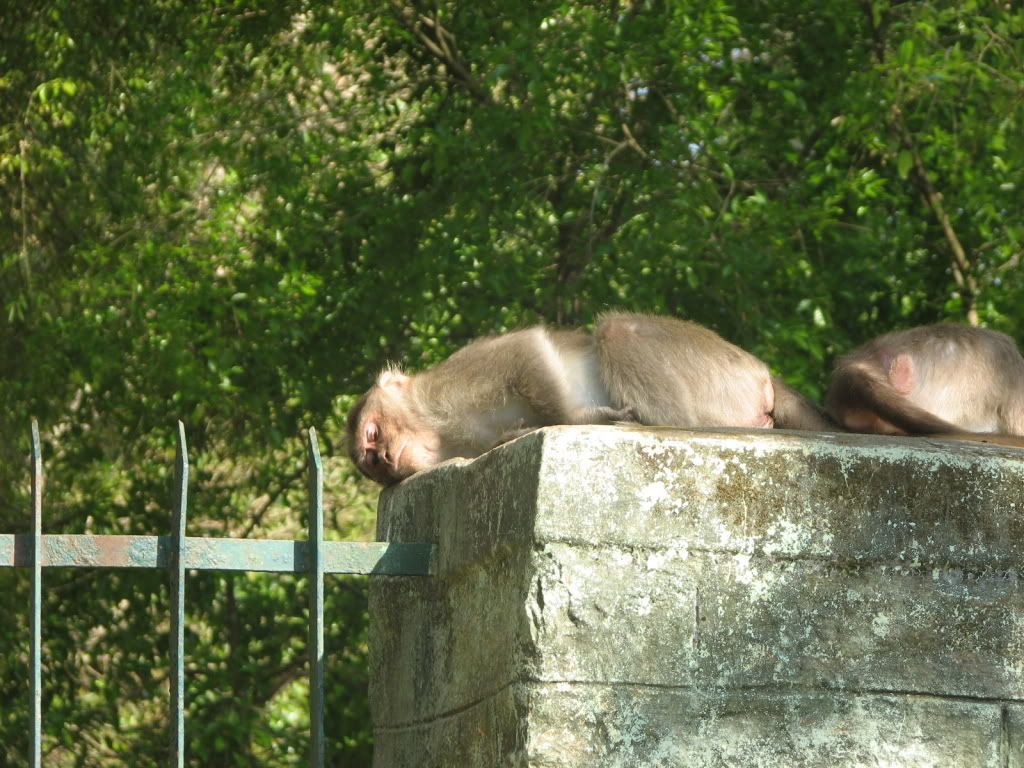 Just look at the luxurious expression on that monkey face....ah, that's the life!
Next up, a gripping tale of domesticity,attack, protection, home and fear...as played out on a branch of a Bannerghatta tree! All non-birders will also enjoy this three-actor drama...!