Last Saturday was a great day; Veena wanted several of her friends to come along for a birding trip, so we all went to Bannerghatta ...
itsalouwelylife
was also here for the weekend, and the LJ part of the crowd was
anushsh
,
mohanvee
, IALL, and me....
The NTP group consisted of Anush, Mohanvee, Jyothi (who is taking the NTP next weekend) and me....
What better way to start a morning than the song of a lark? Here's the INDIAN BUSHLARK, which was singing sweetly on the wire outside the JLR Restaurant: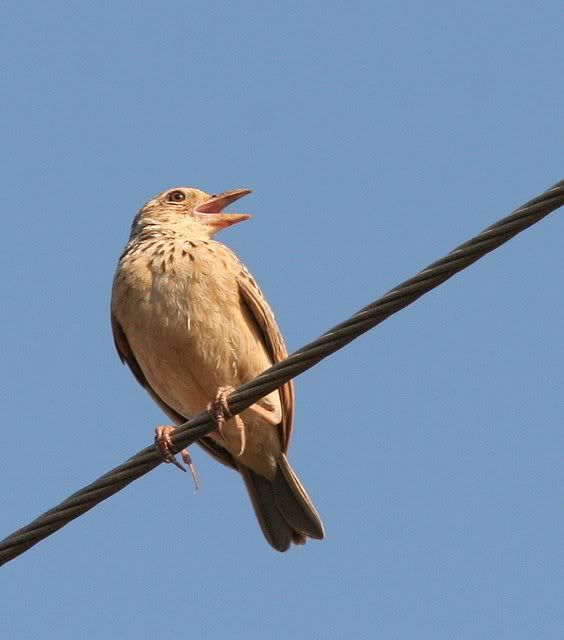 (
Collapse
)
I finally took a couple of shots of the flash-of-electric-blue-as-it-flies WHITE-BREASTED KINGFISHER, sitting and calling atop a bamboo shoot: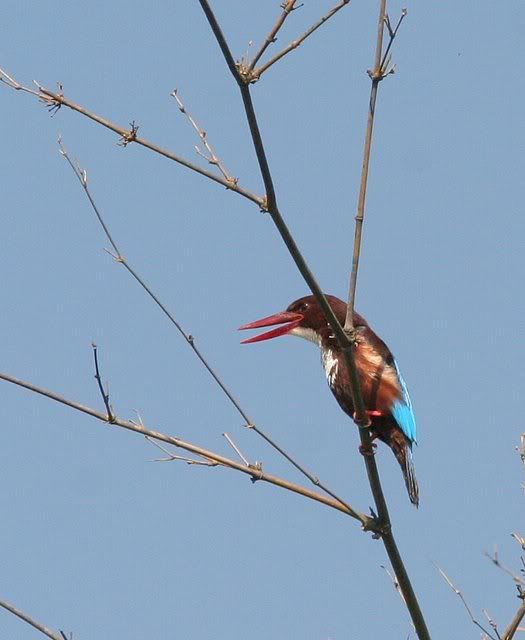 And lastly, here is the group who went that day (except
anushsh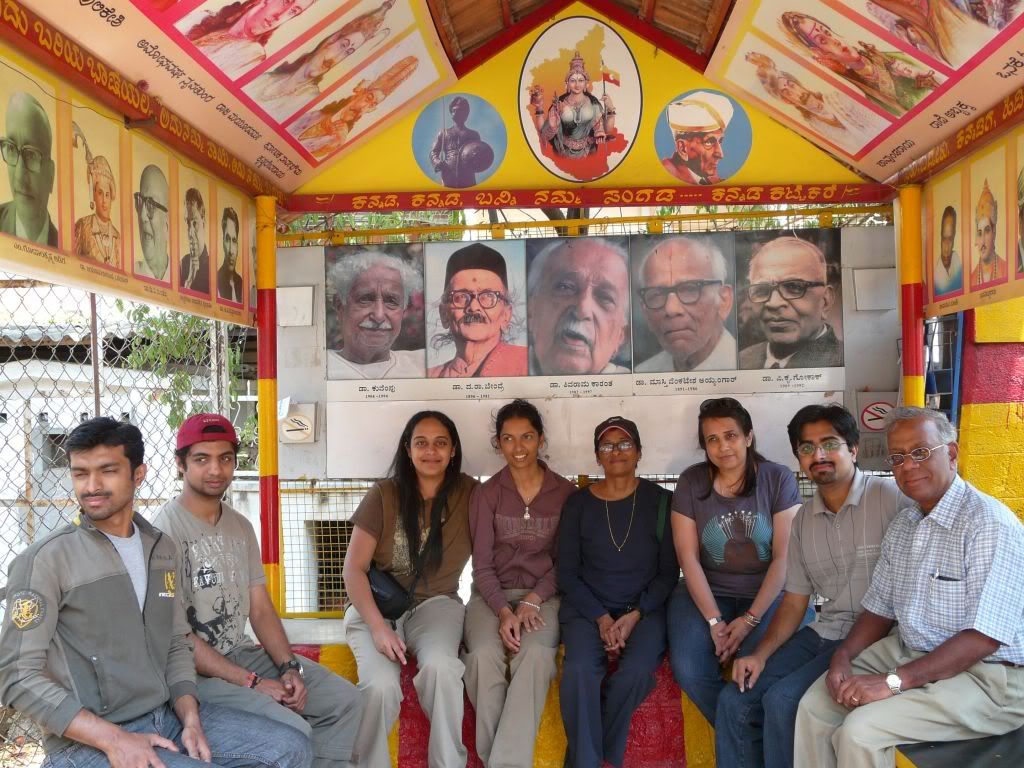 </a>
Oh, the image is too large so the entire right-hand-side contingent, including the two Mohans, have been cut off...to see the photo, click
here
I am off to Bannerghatta (this time, the Elephant Corridor beyond the large quarry)...so my Ragihalli (last Sunday) post will have to wait a little...sorry...too many domestic chores have resulted in a gol (that's backlog!)....