I still manage to get news from the daily newspaper rather than the Internet, and from the
St Louis Post-Dispatch
that there would be a Stingray exhibit at the Zoo...and when I went there last week, it hadn't yet opened....so yesterday, I looked it up on the net and the exhibit was on...and it was free for the first hour of the Zoo's opening.
So I decided to combine the Zoo visit with my morning paper-buying and walk.....and when I reached the Zoo, I realized that though the Zoo allowed me to go inside, it would technically be open only at 9, and I had an hour, in which I wandered around, read the newspaper, and returned...to find that already, there was quite a queue!
Here's the signboard about the Southern Stingray: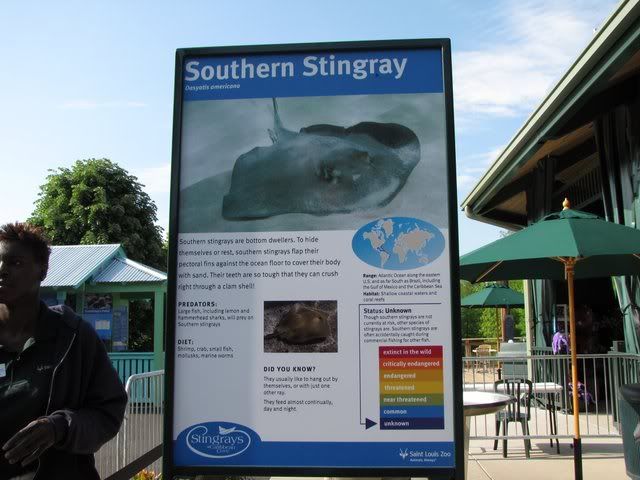 The one about the Cownose Stingray: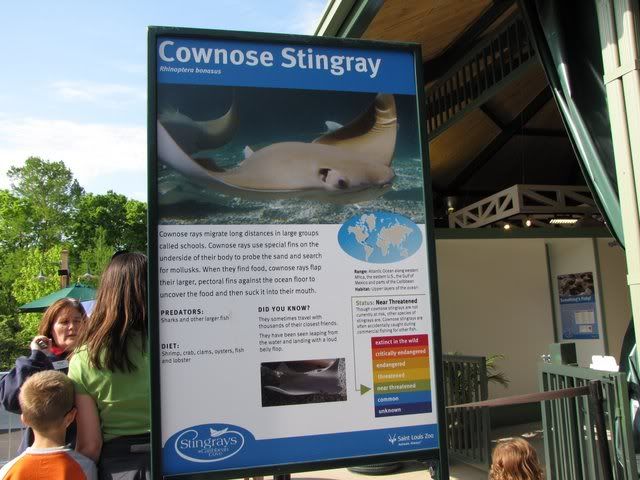 (
Collapse
)
So here's one of the beauties...so aerodynamically smooth and graceful....
Will add the video of each type of stingray gliding past, and update my post later...
Update: Here's the video:
Lovely, isn't it?