I want all my chosen pics up on my photobucket site before making the Yosemite post, but it's taking a very long time because of so many reasons:
Every time the microwave is switched on, the wifi stops working.
Every time Eli cries, I stop working on the photograph uploading.
Every time the weather is cool and cloudy, I also go off for a walk.
And so the reasons go...but yesterday, when returning from the
temple
I am sorry to say that it's not overwhelming devotion that take us there but the fact that the canteen there serves fantastic idli/pongal on Saturdays and dosa/upma/puLiyOtharai (that's what it is, NOT the Kannada puLiyOgarE) on Sundays! In fact, we ate first and then went upstairs for the darshan...
On the way back, I asked to be dropped off at Forest Park, and asked A to join me, which she did...the men took Eli home in the car, and we walked back, enjoying the park and its sights...
The scenery was lovely, with these mammals boating in Des Peres Creek: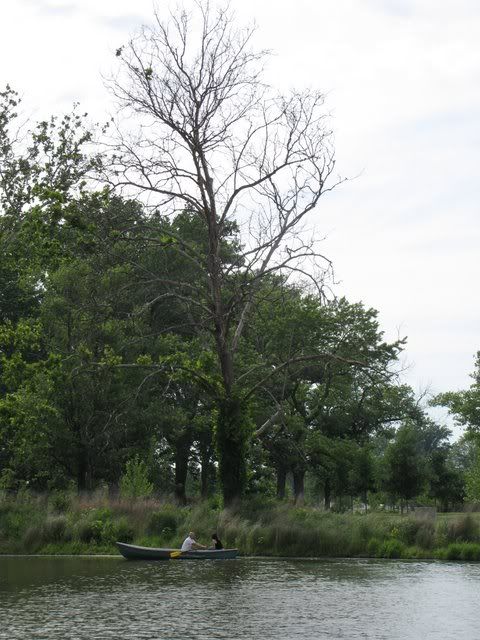 We saw the
RED-TAILED HAWK
overhead (remember I only had MLC2 and the hawk was FAR above, don't complain about the foozly shot, I can hear you!):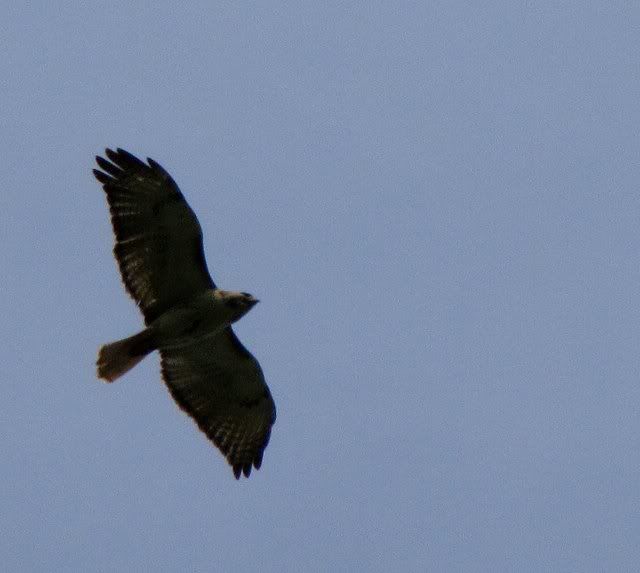 Here it is, with a
CHIMNEY SWIFT
in the frame, too: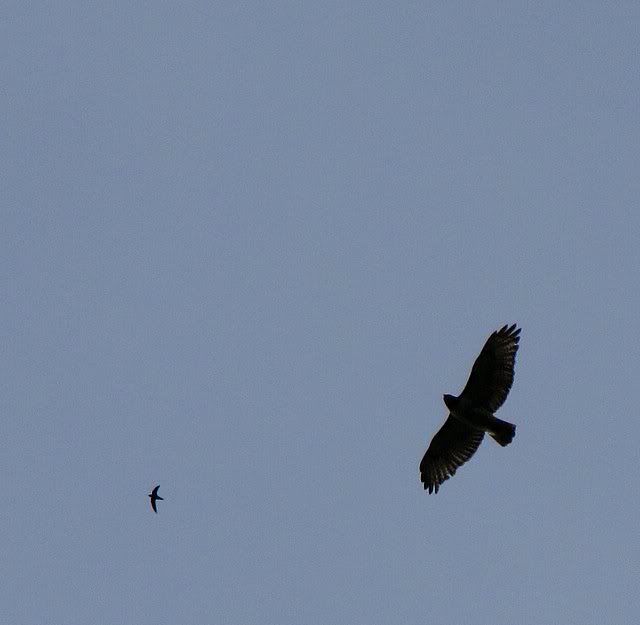 This TURTLE (I don't know its exact id) in Des Peres creek swam away as we watched: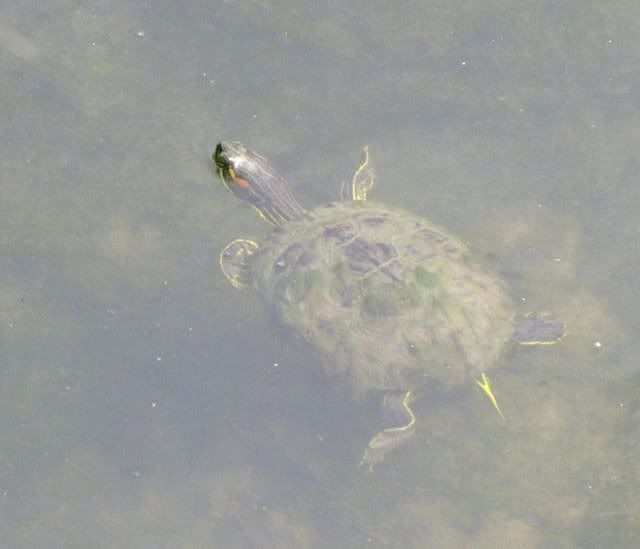 (
Collapse
)
I decided that even the weeds in this place are beautiful. See this close-up of a tiny weed for yourself!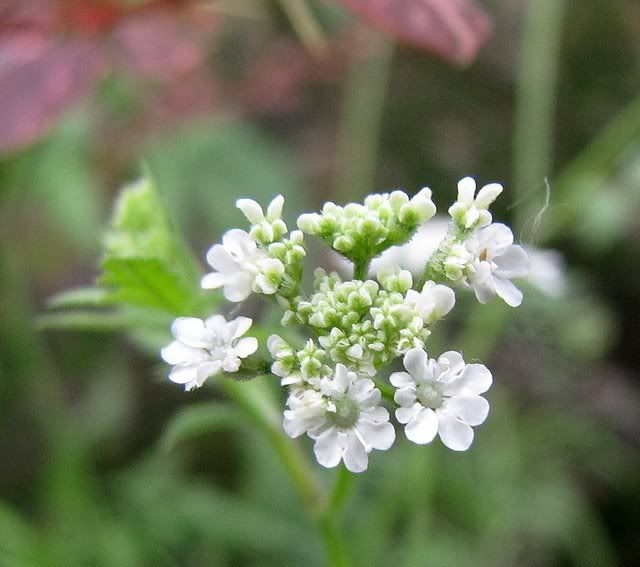 Having people over for dinner; don't know when I will get to posting those photos, but
I will inflict them on you
you will certainly get to see them, never fear!