I was lucky enough to go to the same area in the Bannerghatta Forest...on Saturday, approaching it from Kaggalipura, and on Sunday, from Bannerghatta. On Saturday, the
BLACK EAGLE
obliged with a sighting, against the dark and rainy sky:
but on Sunday, it absented itself!
here's my fellow-birder on Saturday, hard at work documenting the Baya Weaver colony...he made a great picture against the the lilies and the lantana!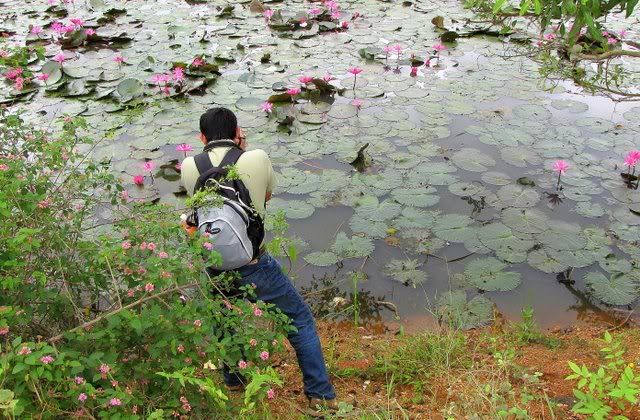 Here are some of us on Sunday, enjoying the "dog" biscuits (the dog got one packet, but we managed ..without jumping in the air, as Chandu pointed out!....most of the second...
(
Collapse
)
With this kind of variety...and the lovely cloudy cool weather, the greenery of the forest area, and good friends... there's not the least doubt about the wonderful mornings I had...and on Sunday evening, I went for the equally enjoyable Ancient Light photowalk, about which, more later!