Geetanjali sent
blog link
about the "inclusivity" of birding....very valid points, I feel.
KM had been wanting to see the "Vallam Kali" (Boat Play...the Alleppey, or Alappuzha, Boat Race) in Kerala, for many years, and made all the bookings before springing a surprise on me that I was glad to go along with!
We took the overnight train to Alappuzha, and in the town, everywhere, were the arches announcing the race:
There are many boat races in Kerala, but I think this seems to be the most "famous" one (and definitely trying to be announced as a national event!)...here's a photo I like from the day of the race...
....because it is the beautifully decorated part of one of the women's boats!
(
Collapse
)
My closing image is of the decoration on the prow of this boat.... and as for the number, it is the number of the race "track"...but the intention for every boat participating was the same...to be Number One!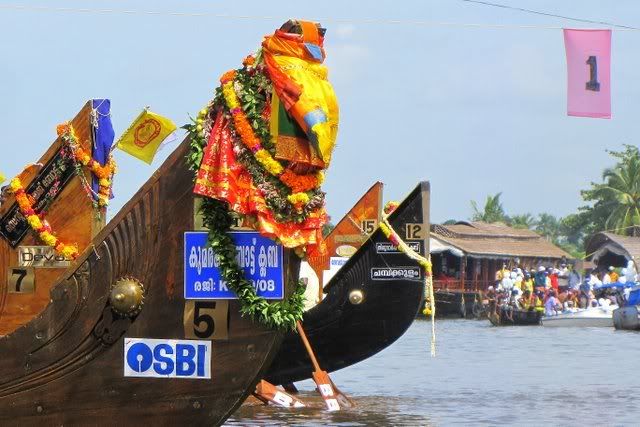 You know you belong to a different (and earlier) generation ...if you don't think that Maggi is a great all-time meal/snack to have.

For some reason, this seems to be a defining food preference!