We'd decided that we would take the children who belong to the Nature Club in the school run by Parikrama Foundation, birding in the GKVK (Gandhi Krishi Vikas Kendra, or University of Agricultural Sciences.) campus.
Since, alas, the original two volunteers, Chandu and Guru, who planned the outing, were both unable to come, the rest of us met the bus carrying the children and Madhu of the Foundation, at the gate of GKVK, and went inside...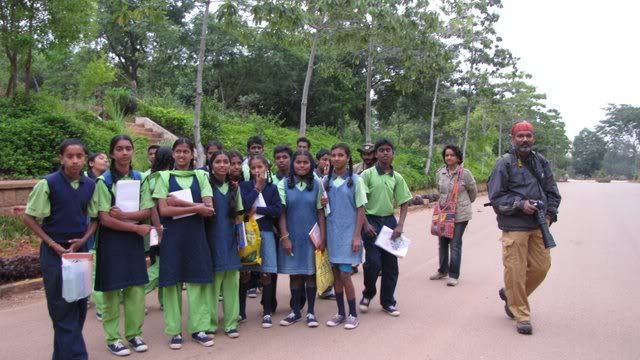 (
Collapse
)
I feel that far more privilged children in the "top" schools do not get the quality of education that these children are getting in Parikrama. It was a delight to be with them, and I experienced afresh the joy of birdwatching and when they spotted a White-browed Bulbul or a Coucal for the very first time, it was as if I was seeing them anew, too.
A delightful morning, and thank you to everyone from Parikrama, and Chandu and Guru, who made it possible!
I am just including this garden ornamental plant because I loved those flowers: