I've joined an organization called
Junglescapes
which my friend Ramesh (I met him on the NTP) takes care of; and since they are supporting (for the past three and a half years now) a homestay in a village called Chik Yelchetti, abutting the Bandipur forest, I said I'd go and do a nature trail there, giving the local guide an idea of what visitors would like to see.
From Bangalore, we left just past 9am, took the NICE road, and took a break for an early lunch at Mysore. We reached Bandipur by about 2.30, and Chik Yelchetti is a few kilometres in the interior from the main Mysore-Ooty Road, past Mangala village.
Here's the home-stay...doesn't it look beautiful?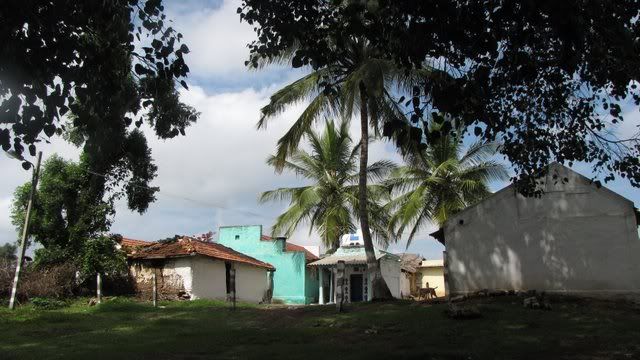 In the centre is the temple, which has pujas twice a week; on the left is the cooking area. We go into the passage between the cooking area and the blue building, and get to the area where guests are put up.
(
Collapse
)
I'll close with this image of the home fires buring in one of the village homes....I want more people to visit Chik Yelchetti, to enable the village to see a little more prosperity!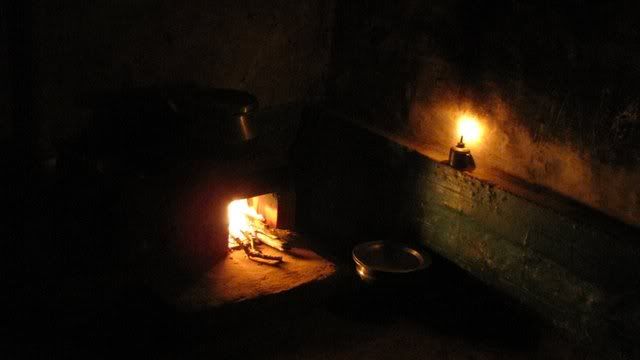 Do you think having children is a fundamental human right? Should there should be any restrictions?
No...strange that you need a licence to drive a car, but to bring a baby into the world and change it into a human being, the most complex task that a human being can imagine...any moron (or two) is allowed to do it!
But then...when I had my child, I was definitely not fit to have one...but I grew with her, and hopefully, I am a better parent...and hopefully, a good grand-parent...now.
So, sadly, it's only post-facto that someone's competence as a parent can be tested....