As part of World Wildlife Week, Junglescapes organized a meeting with the DCF, Mr Narayanaswamy, on the 6th of October, and early in the morning, a few volunteers from both GE (who is strongly supporting the work in Bandipur) and Junglescapes left for a visit to the villages of Chik Yelchetti and Lokkere.
Here's the Junglescapes sign:
And here's the serenity of the temple bells at the small shrine in the Madheshwara Home Stay: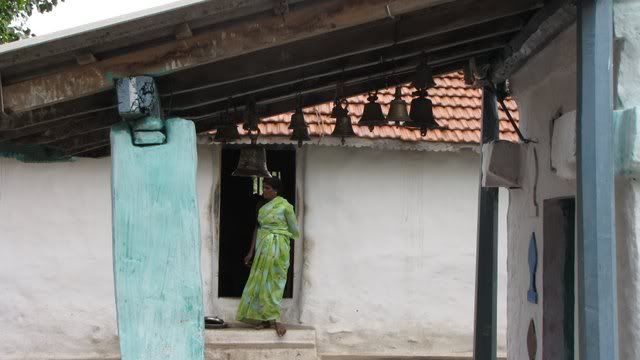 (
Collapse
)
To underline the fact that one can get colour anywhere, and that it's worth taking the camera everywhere...here's a view of the toilet at Madheswara Home Stay!
For more pics,
click here
and view the pictures starting from that last one just above!