I was going to *strictly* stay at home, and do my packing and preparation for the trip to BR Hills tomorrow. So naturally, when Gopakumar called and asked if I would come with (alphabetical order)
anjali_ar
,
mamtanaidu
and Peeyush, of course I immediately said yes! I'd been wanting to meet Gopa for a long time, and he'd told me that his daughter Madhumita had come with us to BR Hills (the Valley School trip.) So...ditch the pending work, and off I go! Any invitation to Bannerghatta forest...unthinkable to turn it down, especially with such company!
As usual, the day started with fog and mist...here is, I am not kidding...the sun!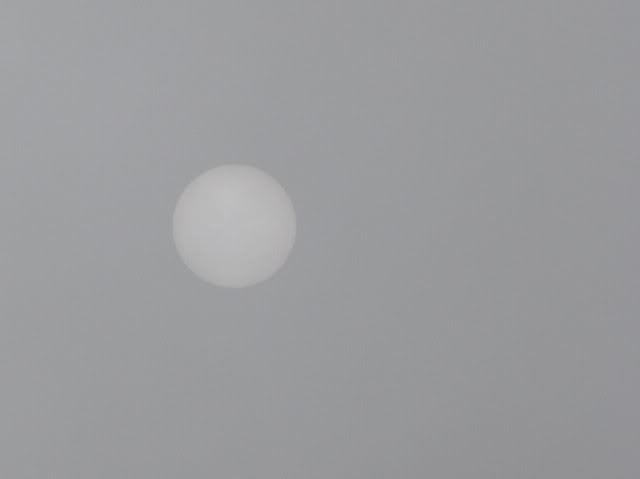 (
Collapse
)
For more pics,
click here
I'm sure the others will produce even better pics, just wait for the links! A wonderful morning.... I came home only by 1pm! Gopa's breakfast offering of two loaves of bread and cheese spread was wolfed down, but we then called him a "double loafer". Vishnu hospitably offered us welcome cups of chai and fruit juice and a nice chat, too.
Having never really caught up with the work afterwards, and having to go out the entire evening....I am, of course, sitting and making this post instead of packing my bag for BR Hills tomorrow!
Oooh, I *love* Bannerghatta forests....