It was lovely to be able to introduce our family to the forests of Karnataka, even though the driving had them scared stiff at times...people from the US can't cope with unruly traffic...they are too used to ruly conditions :)
What better way to start on the trip than with the sunrise in the fields on our way out....?
(
Collapse
)
Let me close with these sunset pics, which give the appearance of the forest on fire!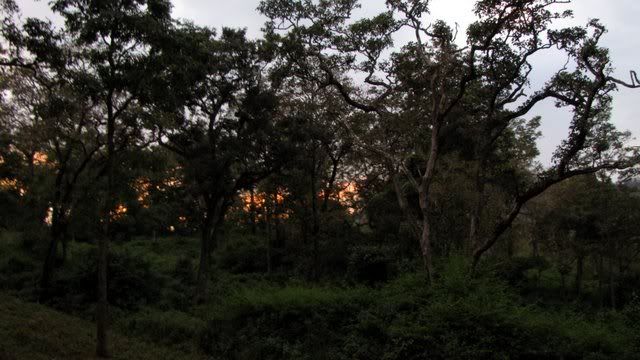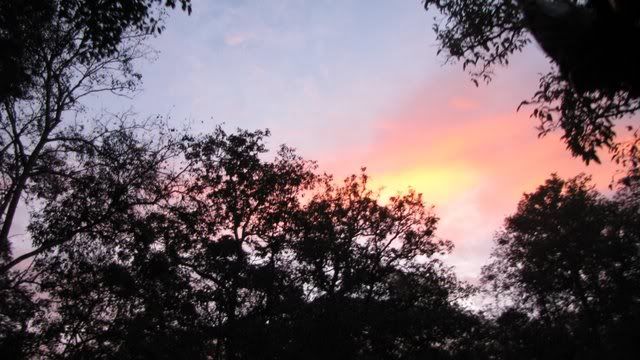 All in all, it was a very satisfying trip, though our family was rather disappointed at not sighting tigers or leopards. Since all the trails except one have been shut down by the Forest Department, I did not see this as likely to happen..and it didn't. However, I told them that our post-dusk sighting of a Civet Cat was a rarer one than a sighting of a tiger!
I do hope that they open up the trails before I visit BR Hills again....
The
Biligiri Rangana Temple
in B R Hills, is a lovely temple.
Here's the vENugOpAla swAmy ("God who plays the flute and tends the cattle") shrine, and the dhwaja sthambhA (stylized temple flagpole):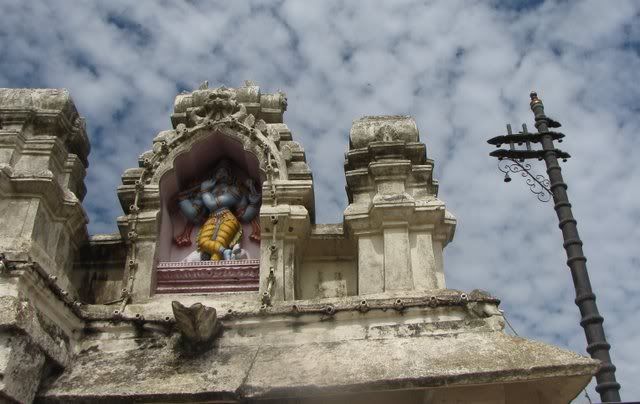 Here is the intricately carved front door: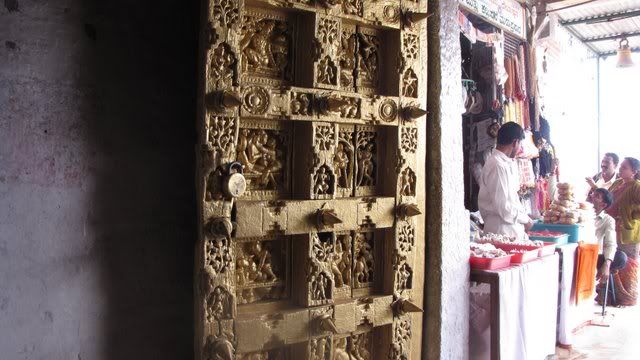 For more shots in and around the temple,
click here
.
All along the course of the Kaveri are temples to Vishnu as "Ranganatha" , or "Ranga" or "Ranganna" or "Rangaswamy". I wonder why this deity is always associated with this river.... there is Srirangapatna, there is Srirangam in Tamil Nadu, there is Ranganathittu, there is the Biligir Rangana temple, there is the Rangaswamy Betta....all are on various places on the Kaveri river.
Others may sing the praises of the Ganga and the Jamuna, and the other mighty rivers of the north; but I have lost my heart to the beauty of the Kaveri....the beautiful maiden of southern India.