Cubbon Park
was just a short walk away for the first eight years of my life in Bangalore....and I was, of course, just a walker and a cyclist, never a birder or naturalist. And recently, having seen the bird species deplete almost before my eyes and Lalbagh, I have never felt that there could be a lot of varieties of birds in the Park.
When
Shreeram
asked me if I'd like to go with him and Radha to document some of the flowering trees of Bangalore, I agreed, and never thought of birds at all.
(
Collapse
)
pondhopper
, here's a quick pic of the
Spangled Drongo
that I took just for you!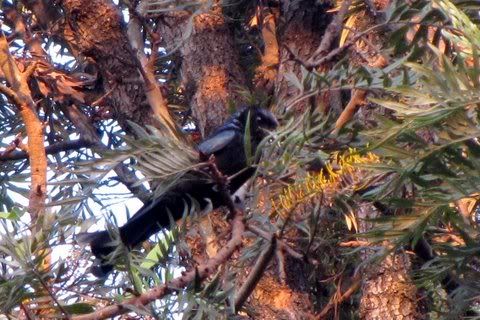 It's such a beautiful bird...