We first watched this magnificient tusker cross the jeep path in the Kaziranga Central Range: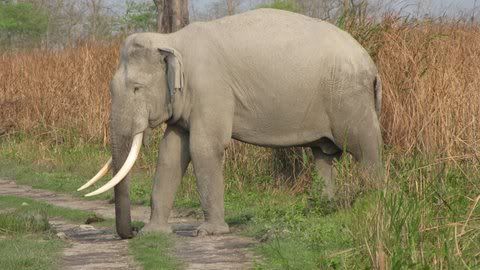 And a little later, this Makana (tuskless male) came along in the long grass, also wanting to cross the path.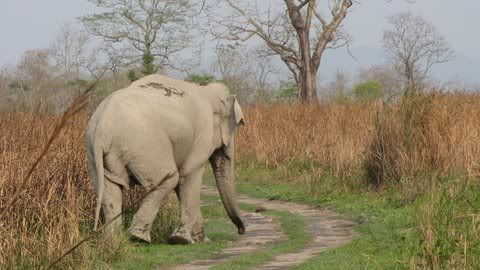 (
Collapse
)
But then, the confrontation ended abruptly, and they turned away from each other; the drama was at an end. They seemed to amble off fairly peacefully...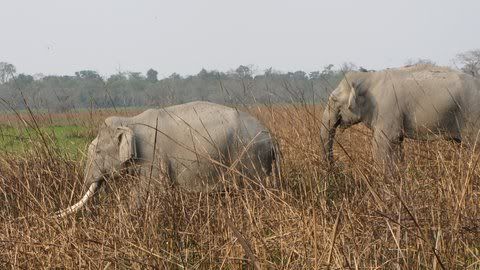 And later, we saw them both near each other, apparently without any aggression!