The creatures of Kabini...well, the large ones are what I am talking about here (remember the yellow-thighed tarantula that I photographed in
this post
or the Southern Birdwing?
Well, anyway...the larger creatures of Kabini come in an astonishing variety of sizes and shapes, too. I think the one mammal that everyone goes to Kabini to see is the
ASIAN ELEPHANT:
(not much chance of seeing an African one here, I must add)
(
Collapse
)
I'll conclude with the only mammal that goes to considerable effort and expense to go and watch other creatures...the Wildlife Tourist!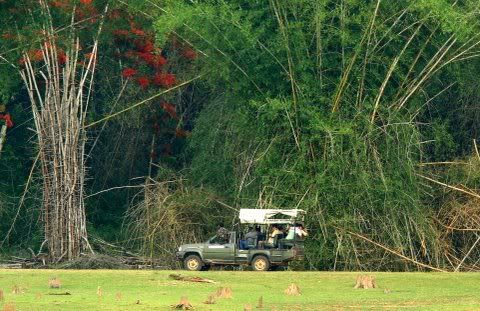 I've posted about the people and places on the Kabini trip on my Facebook page
here
and more photographs of the mammals are
here
More photographs of the Otter are
here