I've posted all the pictures from my long walk to my Facebook album, which (if you have a Facebook account) you can see if you
click here
but here are some of the birds that I managed to capture on camera:
The
COMMON GRACKLE
and the
RED-WINGED BLACKBIRD
share a moment, and a rock perch, in the park:
Here's the Grackle, by itself, bearing off a fried chicken piece that someone's going to be missing!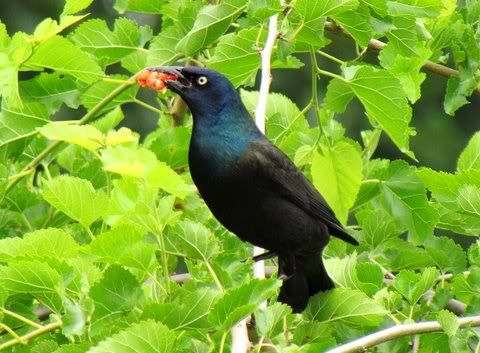 Here it is, at the edge of the water, Narcissus-like:
Here's the Red-winged Blackbird male, showing its beautiful red-and-white "epaulettes":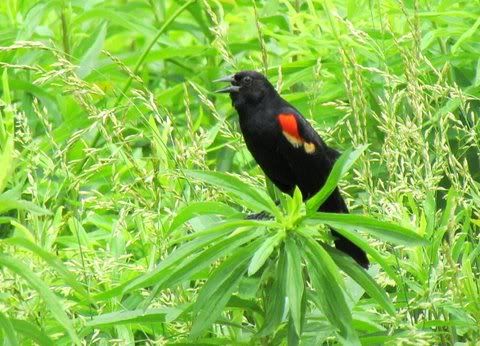 (
Collapse
)
I'll be posting pictures of the turtles, the dragonflies and other interesting stuff..but meanwhile, today is the monthly (first Saturday!) bird-walk by
Forest Park Forever
and the
Audubon Society of St.Louis
so I'm off in a short while!