It's been quite a hectic time, as I've been doing some amount of volunteering and some amount of for-me nature trails, too. Last Sunday, 18 (yes!) of us went to
Maidanahalli
as several people in the UGS (Usual Gang of Suspects, our group of friends who like to go for nature trails), and had a wonderful time, that included an awesome sunset.
The pictures of the birds are on my FB album
here
the scenery and general photographs are
here
and that technicolour sunset is
here
On Saturday last, I took 15 children from Sindhi School, Malleswaram, to the Bannerghatta forest (zoo area) and the pictures from that are
here
On Thursday, just 5 of us (it's a working day for many, and this time, the children didn't want to come) went to
Manchanabele Dam and Reservoir
All these were wonderful outings...and let me just show you a few sights from yesterday's outing...
This is what the sky looked like just before sunrise....
And this
INDIAN SILVERBILL
was one of the delightful little birds around...
(
Collapse
)
I completely enjoyed the sight of this
PIED BUSHCHAT
apparently visiting us to sit on the car!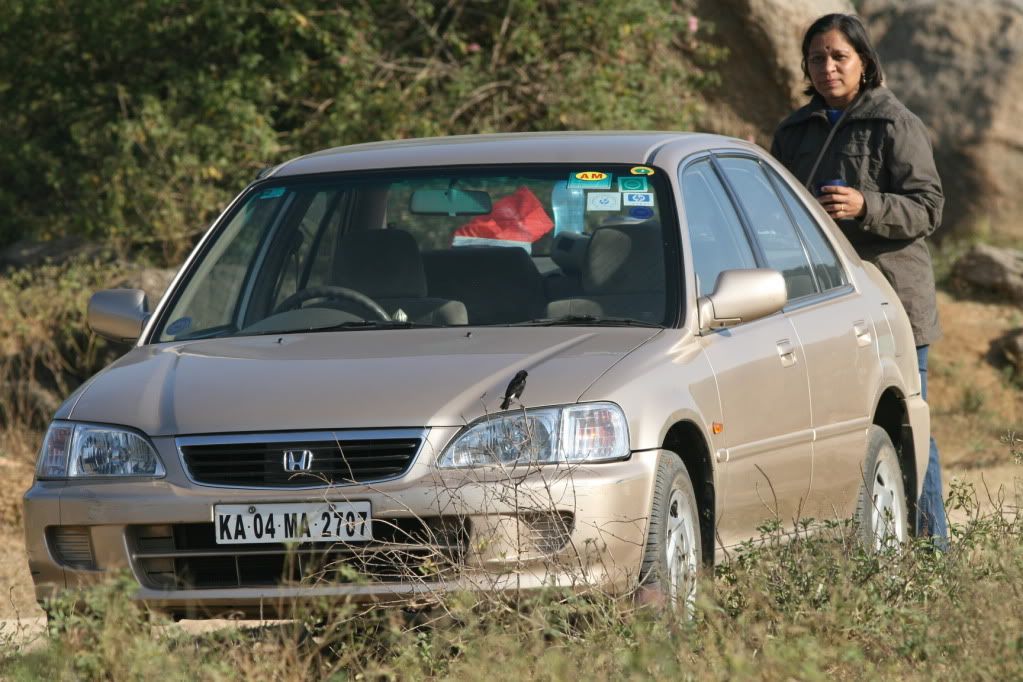 Hope you can see my photographs of the other trips, too...