Is there anything special about the last day or the first day of the year? We ourselves calculate two different years, the Anno Domini and the Tamizh year...and I know several more....Parsi, Hindi, Bengali, and so on...I personally feel that it would be logical to begin the year in springtime, not in mid-winter...but a procession of Roman emperors saw to it that whether or not people have a white Christmas, in many parts of the world, they will have a white New Year.
Oh well..on the last day of 2011, we didn't want to let go of our regular trail, even though the cyclonic weather further in Pondicherry (sorry, Puthucheri) cast a cloudy pall on our own weather. Bundling up warmly, Chandu, Santosh, Vaibhav and I went to my favourite zoo area in the Bannerghatta National Park. This is probably the one forest in India, apart from Gir, where one can hear the lions roar as one wanders around! It's a different matter that the lions are in captivity in the Zoo....but the noise is rather chilling to newcomers, and thrilling to children!
One of the highlights was seeing this
BLACK-NAPED ORIOLE:
(
Collapse
)
I leave you with the sacred markings of this little shrine under a huge banyan tree....wish you all the best for the years ahead!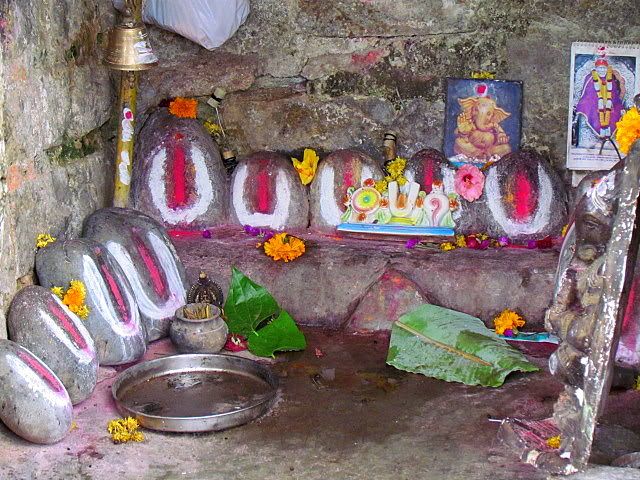 All pics with the MLC...