I've always seen that Bandipur is one place where I find so many mothers with the children....whatever the creature may be. Here are a few mothers and children that I saw on this trip, with
Amogh
.......
Loved the sight of this
CHITAL
doe, lovingly licking her fawn: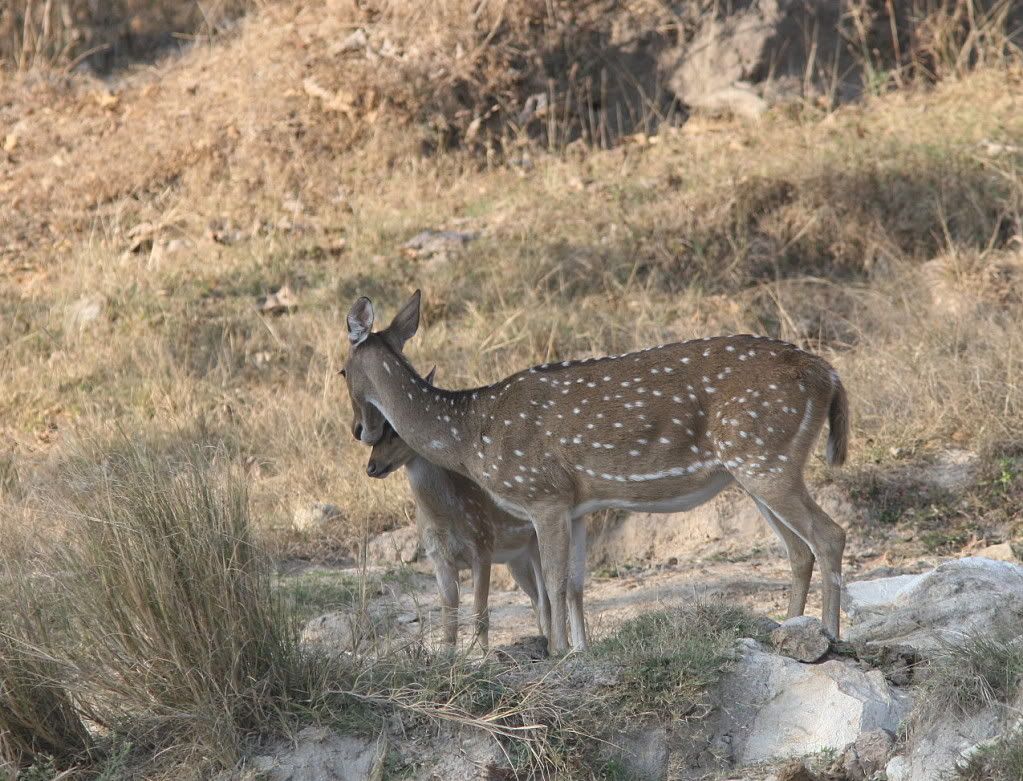 (
Collapse
)
Well, I must also say I watched a pair of
STREAK-THROATED WOODPECKERS
the female, in a lovely yellowish-green raiment,
and the male, with his red "cap":
We saw two
MALABAR GIANT SQUIRRELS
together...
Hopefully, these couples should also bring forth babies shortly!
What a beautiful place Bandipur is.....