The creatures we saw in Ganeshgudi, and Dandeli, came in all shapes and sizes. Some were on the ground, some on the leaves, some on the trees...but all of them were fascinating.
It might by tiny, but
PILL BUG
rolls itself up into a "pill" as soon as it perceives a threat....and certainly, being picked up by a human being is a major threat!
Far safer (because they have wings to escape) but yet wary visitors to what I call the
Great Ganeshgudi Glorious Technicolour Bird Show are the
EMERALD DOVES;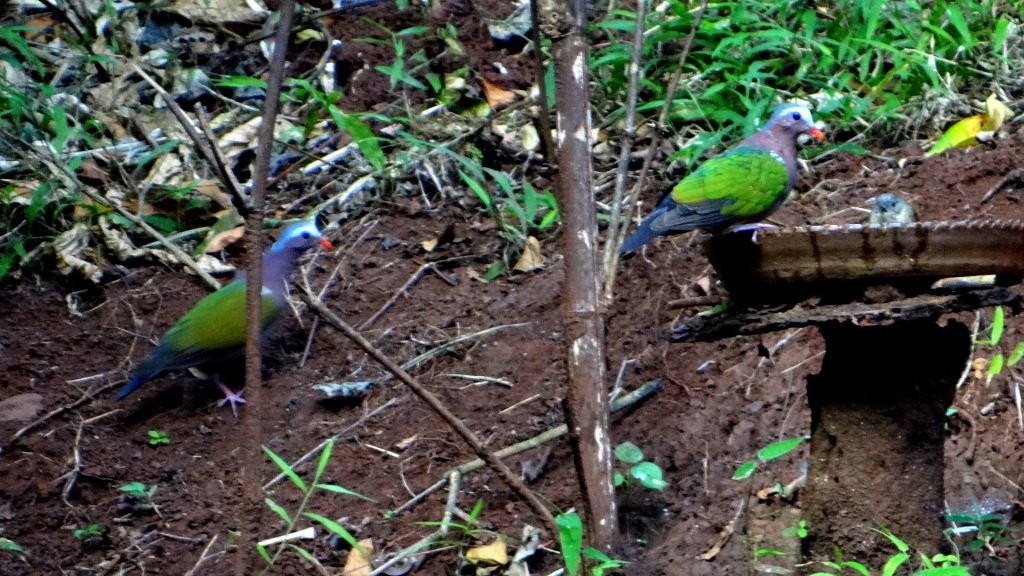 (
Collapse
)
For a change, looking at just lower than eye level and the mud-and-stone bank of the Old Magazine House property, we saw several deadly-looking
TARANTULAS
Which were hiding behind a screen of silk that they had made, and dropped from a suspension point above the entrance of the web, to entrap unwary creatures.
There were SCORPIONS, GECKOS, birds aplenty, and beautiful flowers....the Western Ghats are truly a wonderland of creatures!