This was a day when we left Paro, and travelled through Dochu La (La is a pass) to Thimphu, got some permits (which also allowed us to explore the main street of the little capital at leisure while we waited for the paperwork...Geetanjali got us special permission to go to Phobjikha, which is no longer allowed, to see the critically-endangered Black-necked Cranes).....and on to Punakha.
I am leaving for Pune today (the train is at 4pm) so I will just post some photos....
The Dzong and the National Museum (damaged in the earthquake, so no longer open to tourists) at Paro: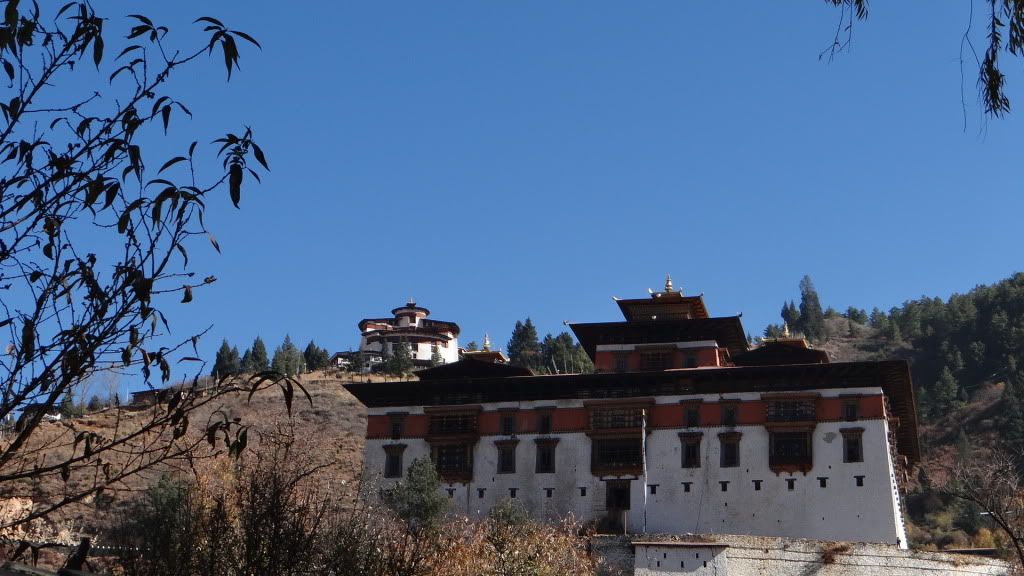 (
Collapse
)
I close with this view of the main Stupa at Dochu La, with all the others behind it...pink and mauve in the gathering dusk....
I am now getting JAPANESE as well as Russian spam on LJ, and I am sure there are words that
asakiyume
would never use in polite circles! I am rarely able to post comments, and it's only a sense of cussedness that keeps me posting here. I will be putting up more photos on Facebook...do see them!