We say "black and white"...but it's never just black and white. There are always the various shades of grey, the areas that are neither here nor there....but I can't talk about fifty shades of grey any more!
So I'll just be content with a couple of pictures, taken in Forest Park during the snowstorm Virgil, last Sunday...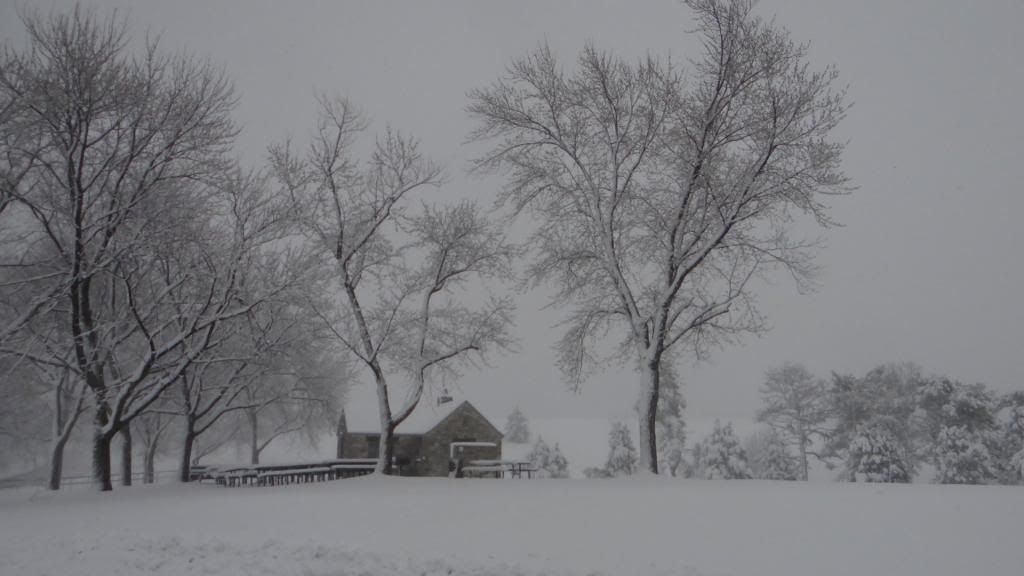 This the
Animals Always sculpture
at the gate of the St.Louis Zoo: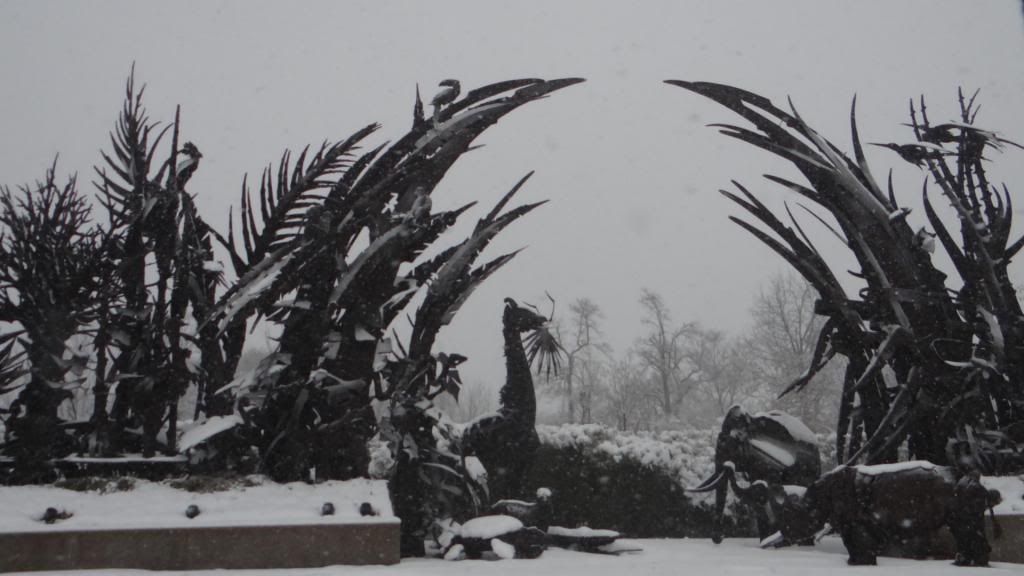 Here are boughs bent beneath the weight of the snow: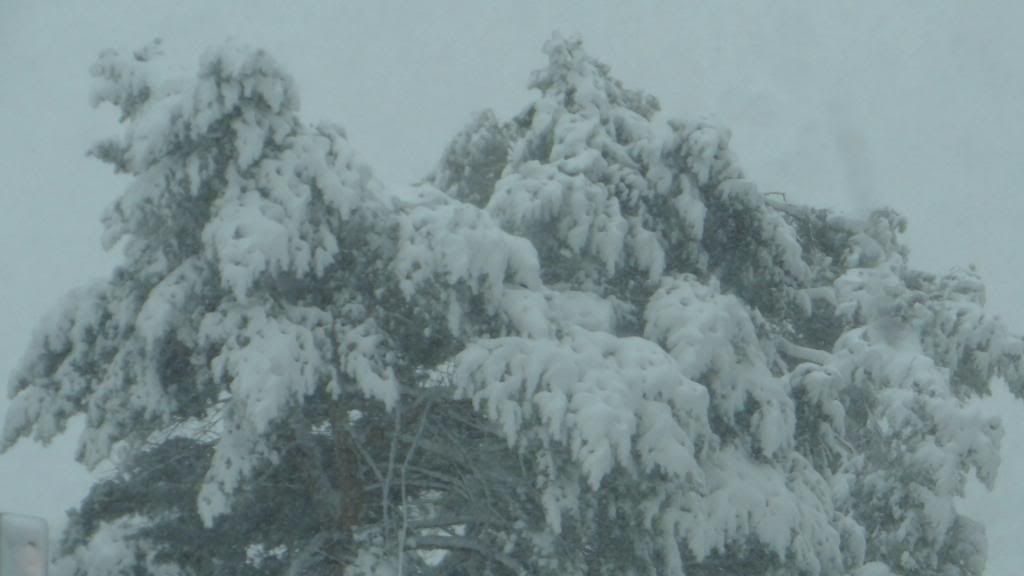 A lovely gazebo at a branch of Target:
Steps on Enright:
Black, white, and all the greys are beautiful...