I decided to go to the opening event of
"Field Notes"
It was a bonfire, opposite the Pulitzer Foundation for the Arts.
here
are the details.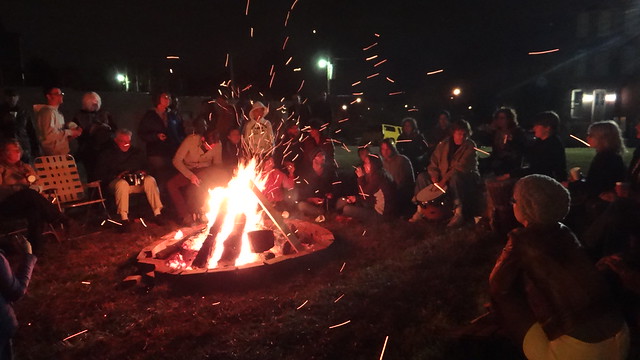 (
Collapse
)
Here's my hand, ready to drum (while the other hand takes the photo!)
When A came over to pick me up, afterwards, I introduced her to everyone, too, and we had a nice natter together before dispersing. I'm looking forward to the Guided Walk in (where else?) Forest Park, tomorrow...today was a (total) surprise birthday party that DnA threw for me...but more about that later!