When constipation clears up, there is extra output. ;)

Another of my articles, this time about
kalyan's photography workshop, "went live"...


you can see it here


And since we are on the subject of photography, let me include this lovely scene at the Kodai Golf course....I have never seen dogs huddled up like that before...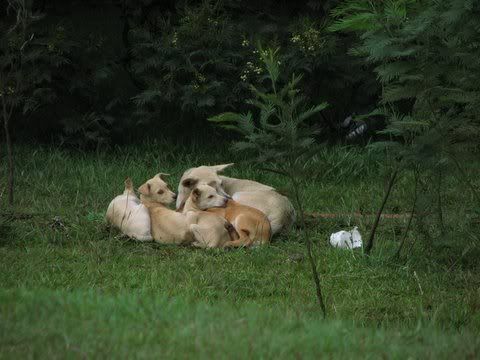 I did, however, see macaques like that...must try and find the picture that I had posted earlier!