Which is one of my favourite places to go off to for a couple of days when I can?

Here's a postage stamp of it, which I saw quite by chance, when a letter with this stuck on arrived at my doorstep: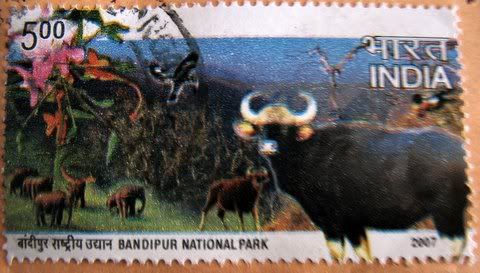 By the way (not btw), the graininess is on the STAMP picture. I am not guilty.

And what I like about the stamp is....the ever-present, space-hogging tiger (yes, the SIT that doesn't exist) is NOT featured on it. LOTS of other fauna, that make Bandipur such a wonderful place.


chirdeep_shetty has a few more days to go on his assignment with JLR there. As far as I am concerned, his initials are...I.N.V. Chirdeep!