When Abhisheka, Adarsh,Anush, Sandeep and I (that's the way we were taught to make a list of people..."x,y,z, and I"... not, "me and x,y,z "!) went to Galibore, we found one of Sandeep's friends, an avid angler, called Balaji, getting ready to leave the camp for the Hyra fishing area with his fishing tackle. So we followed him there, and we all got a great first experience of angling....and according to Sandeep, the young men had the luck of the devil, because each time they got a Mahaseer , a famous fish found in the Kaveri, which can be really giant-sized, on their line.

Here's the Mahaseer, when it was caught and before Sandeep released it:








Here are the others, walking down to the riverbank: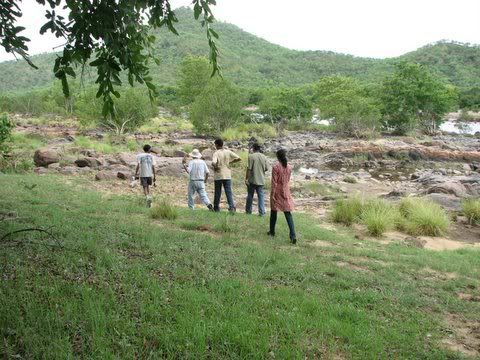 Here's the reach of the river where we did the angling...isn't it utterly beautiful and peaceful? But the drama is about to begin...







There is a techique to casting the line, and Sandeep made the line fall really far-- halfway across the width of the water flow.

Sometimes, of course, the line gets all tangled up...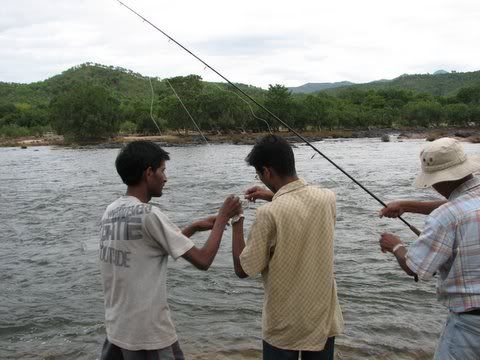 This time the Mahaseer has got away with all the cooked ragi...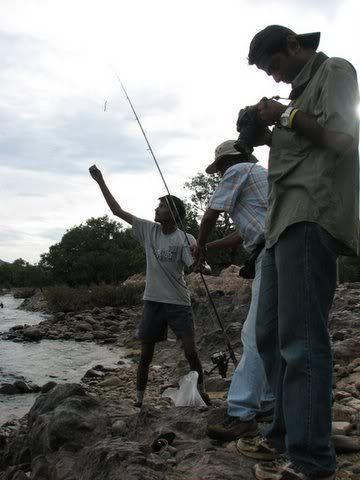 This line is now bent, indicating that a fish has been hooked...much excitement on the bank!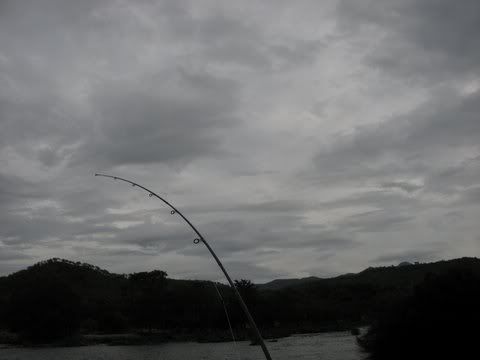 The fish is fighting the line....quick! let the line out!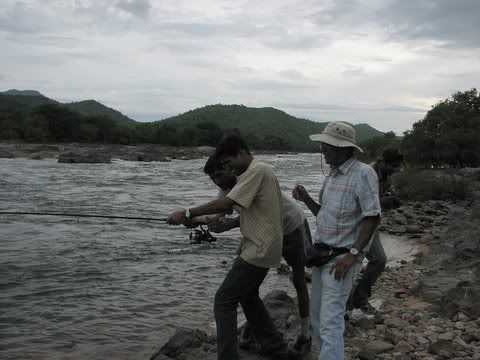 The fish has been reeled in; but Mahaseer is an endangered fish, and it's "catch and release" only..so here's Sandeep, taking the fish, quite literally, "off the hook"...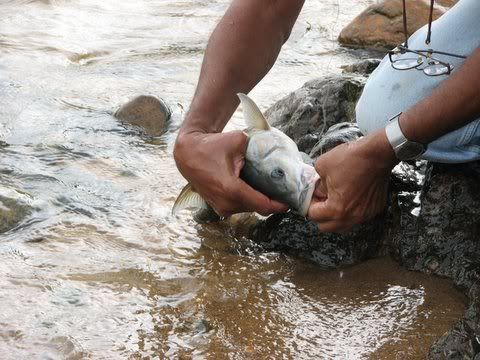 Here's Balaji holding up a fish-scale in its translucent beauty: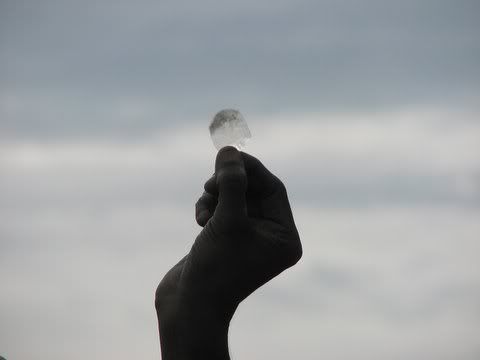 Here's Balaji giving Anush and Adarsh a little more info:





And here's the delight showing plainly on his face as he realizes that apart from the Mahaseer, he also has two young men hooked --to angling!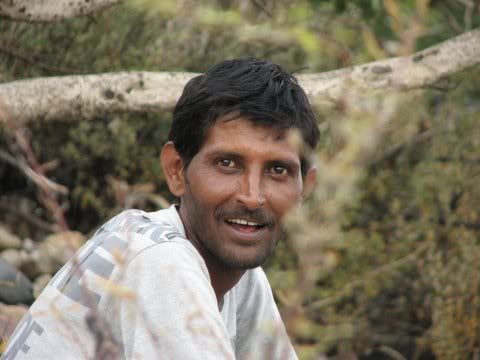 The fishing rod itself makes a pretty picture:




Angling is not a sport I would like to take up; the thought of the hook in the fish's throat (and all for nothing) makes me queasy. I kept myself busy documenting all this...but what was Abhisheka doing? She never expressed a view, but here she is, sitting apart (you can see her at the extreme right-hand-side of the picture)...that was, probably, expressing an opinion!







We left the Kaveri as peaceful as before, having concluded the lesson in angling!