Ok, all non-birders to the next friends' page please!


Every trip around the Bangalore outskirts, I must say, springs surprises for us. I had gone with two people who were coming for their very first nature outing, so I really didn't think we would spot anything new...but I managed at least two firsters!


We started of course, with the ORIENTAL MAGPIE ROBIN (no photos, I have so many of those!) and its female counterpart, but I couldn't resist clicking this

FEMALE HOUSE SPARROW




It's as if she's looking at the broom and sighing, "oh, so much housework left to do!" :)

Here's the MALE, perky and chirpy, getting some house furnishings: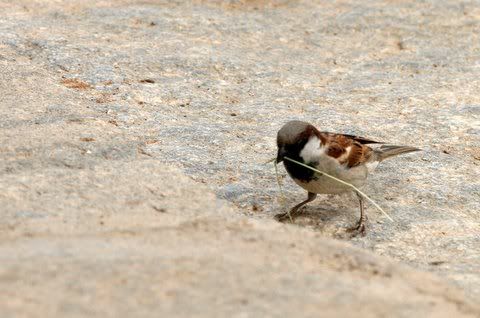 It was Asha, Sid's mom, who spotted something moving in the undergrowth. "Quail!" I cried, and as soon as Sid took a shot, I craned over to the other side car window, too and took this


BARRED BUTTON QUAIL: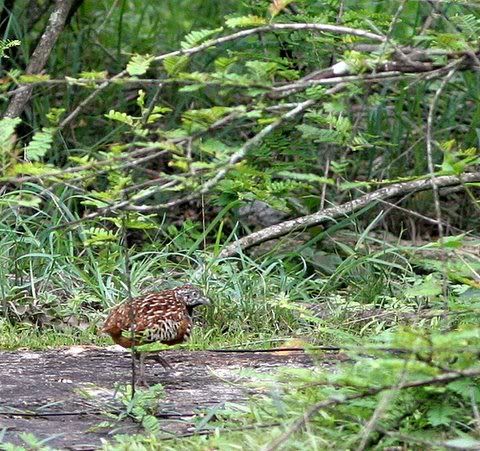 That was my first lifer!

Then of course, we saw a couple of Tree Pies in the trees, and here's one


RUFOUS TREE PIE: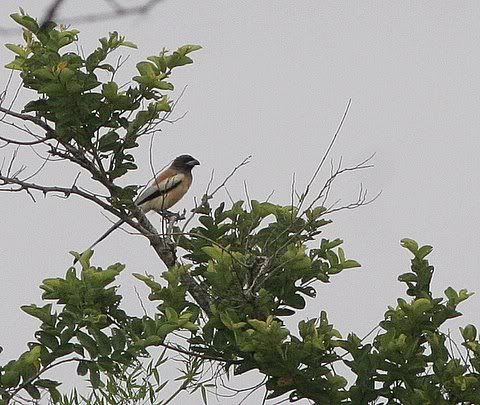 Better than the Orrible Photograph at Thattekad...but still, there's Room For Improvement, as my teachers used to write on my report card sometimes!

Though it was a little far away, this

PURPLE-RUMPED SUNBIRD made a lovely picture: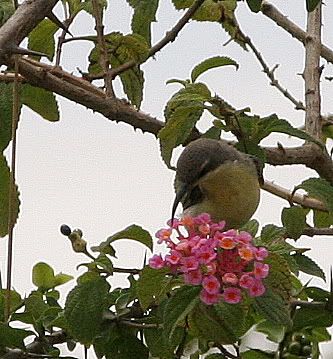 After a half-hearted breakfast (but lots of tea) Geetanjali and Subir took us to a small "koLa" or lake in Ragihalli, and there we found this

GREY HERON flying around:





On a nearby tree sat this

SCALY-BREASTED MUNIA: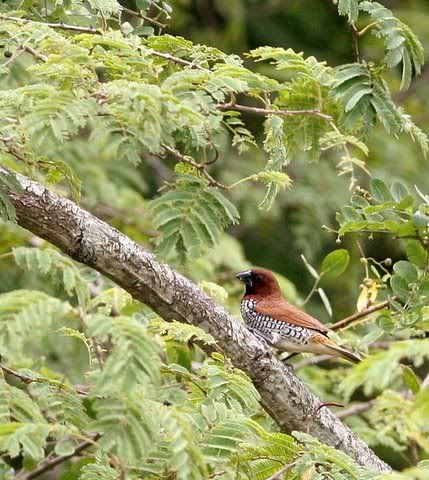 Another tree was full of what I call an architect bird. Here's the


BAYA WEAVER AND ITS NEST: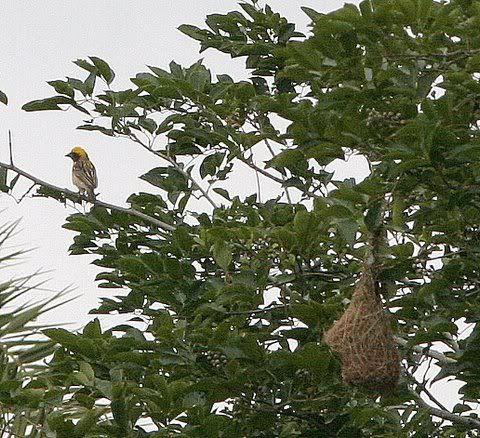 There were a number of nests on the tree; look at the dupleix residence, and talk about row housing!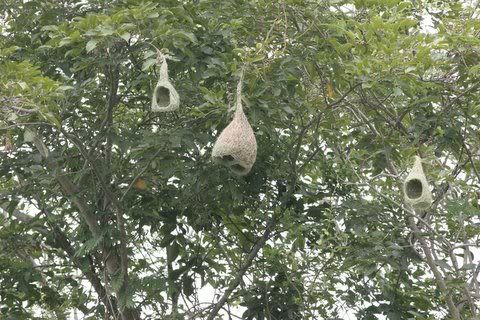 Pictures I couldn't take were of CKPM (CROW, KITE,PIGEON,MYNAH), ASHY PRINIAS, a WHITE-THROATED FANTAIL, a GREY-BREASTED PRINIA, several SMALL GREEN BEE-EATERS, a RED-WATTLED LAPWING with its typical call, some SILVERBILLS, LAUGHING DOVES, a BLUE-FACED MALKOHA, several LARKS (larking around with their typical flight patterns...up-and-sing-and-flutter-back-to-the-ground) and several other birds which a serious birder would no doubt have listed carefully (but I haven't)...and of course, we wound up the trip with that lovely sighting of

the the ORIENTAL HONEY BUZZARD made a great finale to the day!