Non-birding types...off you go.... and bird watchers, if you are looking for rare, uncommon birds...off you go...

Some of the birds we spotted in Mysore; first, at the Karanji Lake, a beautiful water body in Mysore town, right next to the Zoo:

One lone SPOT-BILLED PELICAN was alternately swimming and flying around as if to provide photo ops for the INW members: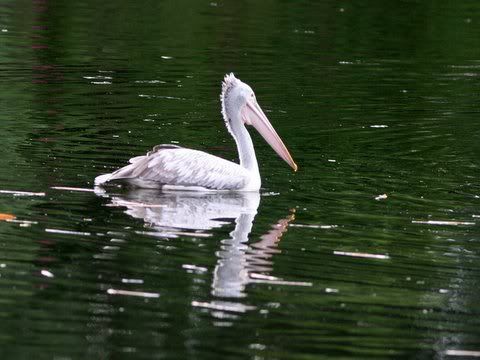 One roost seemed to be a favourite; at one time, one could see a DARTER, two CORMORANTS, and the pelican there:





The trees provided roosting places to these OPEN-BILLED STORKS:






The GREY HERON made a lovely pic on the shores of the lake: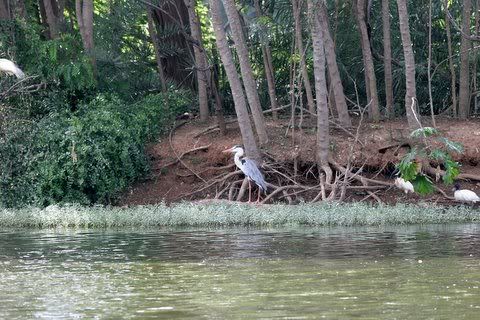 There were flocks of BLACK-HEADED IBIS; one is trying to land in the colony on Karanji lake, I titled this picture "Parking Is Such A Problem In Our Cities Nowadays" on INW!)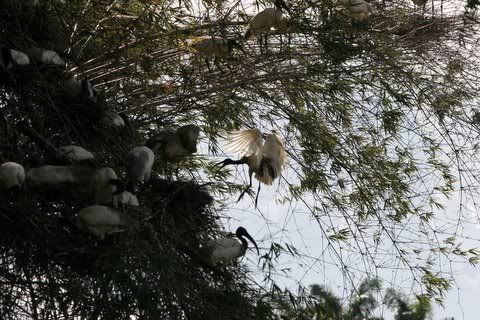 On the lawns, a JUNGLE MYNAH was wrestling with its catch: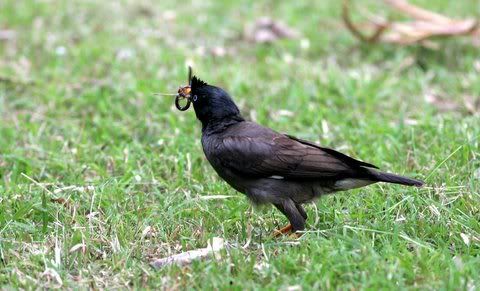 While in the reeds, this PURPLE MOORHEN became the most photographed Moorhen of Mysore: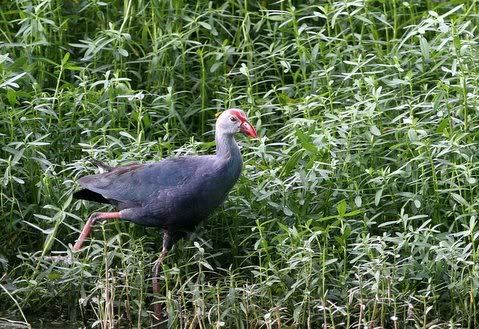 A LITTLE GREBE (Dabchick) bobbed around:





Now and then, CORMORANTS would dive in and out of the water: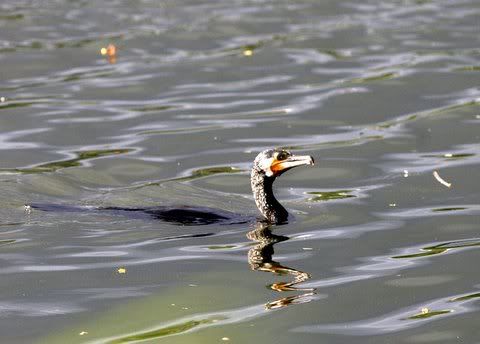 On the slopes of Chamundi Hills on Sunday morning, with Subhargya Das taking us around, we spotted this GREAT TIT:






An INDIAN ROLLER (the state bird of Karnataka!) showed its flash of blue as it took off: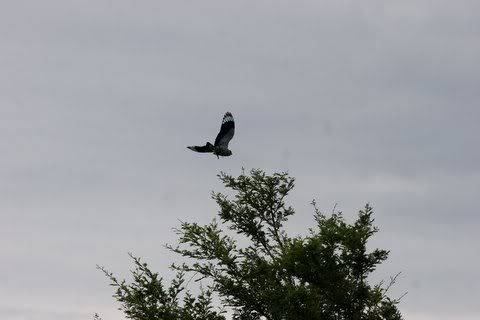 In the Acacia trees, this INDIAN ROBIN didn't seem too bothered by our presence, as long as we held our distance:




What I spent a lot of time on that lovely, windy, cloudy Sunday morning was this colony of BAYA WEAVERS' nests.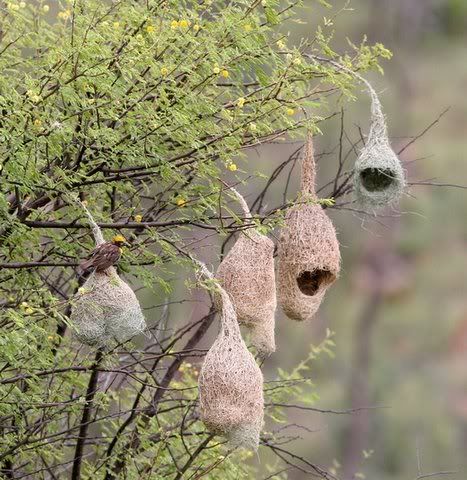 It was lovely to watch flocks of them flying in and out; here's one at the mouth of a nest:




One bird was in the act of weaving the nest, very expertly:





They would meet and sometimes bicker, and fights sometimes broke out in earnest. Several nests lay dislodged at our feet, and sometimes an egg, too: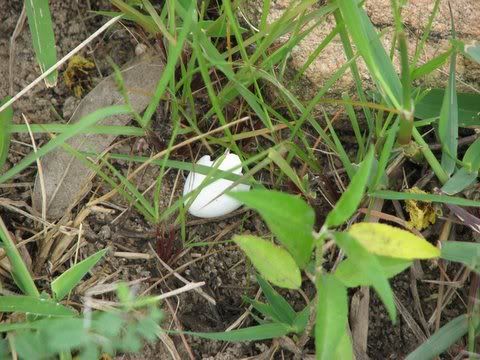 (Nest photography is prohibited on INW; for fear of the birds' habitat getting disturbed by other photographers.)


A LAUGHING DOVE (which, according to Garima, is the same as the MOURNING DOVE) went trotting up a slope: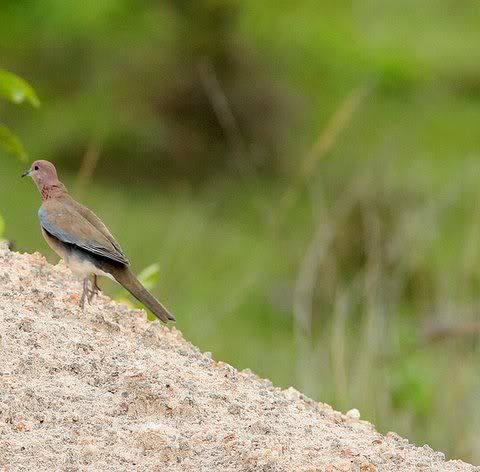 On the way back to Bangalore, we saw this WHITE-BROWED WAGTAIL bobbing about in the paddy field:




The same field had the BLACK-HEADED IBIS, flying off into the wild blue yonder: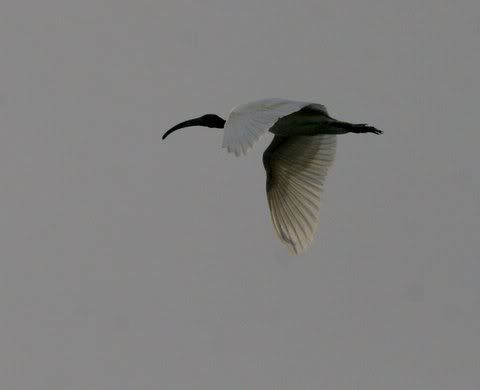 There was also the BLACK IBIS, with its distinctive red head: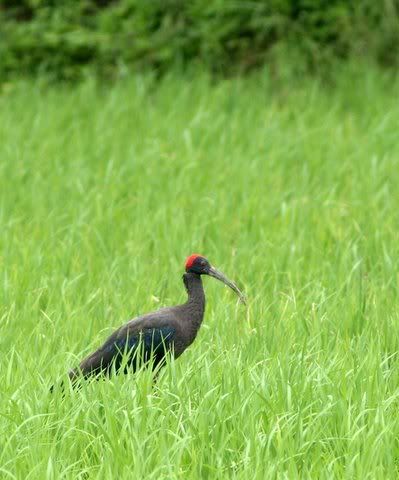 Near it was a RED-WATTLED LAPWING, giving its typical cry: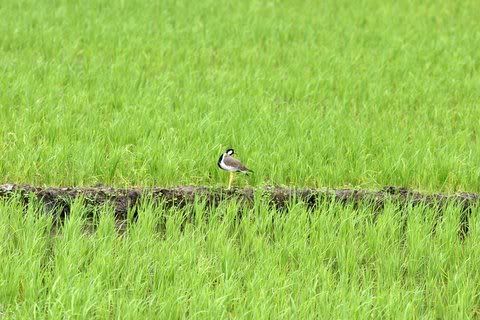 I also had a sighting of two reptiles I didn't expect; one was this RAT SNAKE, swimming along very fast in Karanji Lake: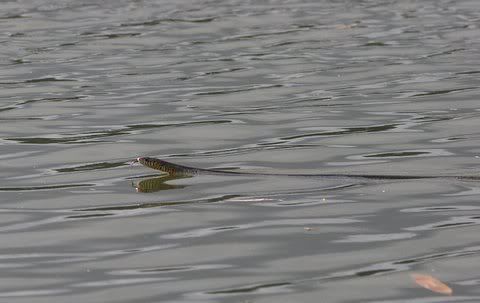 But the great surprise, in an urban lake, was this baby CROCODILE, which lay basking in the evening sun, prompting me to call it...Basker, what else?







It wasn't shedding crocodile tears, but the baby croc was certainly smiling a crocodile smile, that was lit up by the sunshine!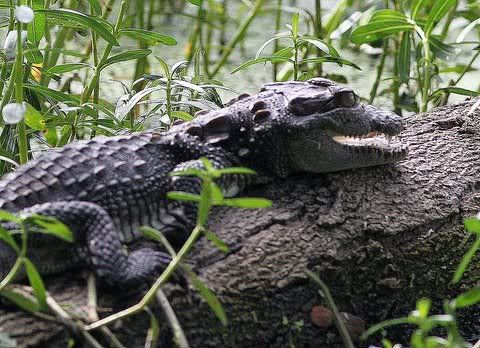 More photos...plants, and snaps of Mysore itself...to follow...