The butterflies certainly made up for the lack of "new" birds that we could spot in Agumbe...they were out in all their variety and colour....

Here is the butterfly parade first:

A butterfly which I saw (or rather, noticed) for the first time was the GREY PANSY: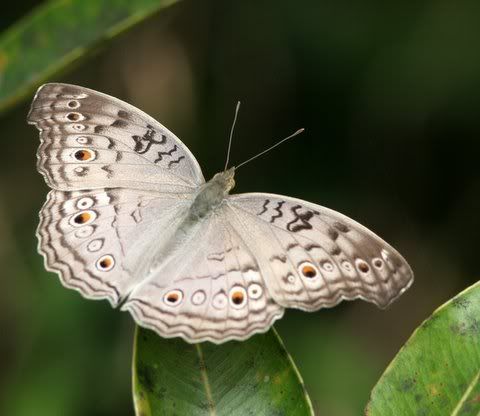 We started with the YELLOW ORANGE TIP, which kept flitting about just out of reach: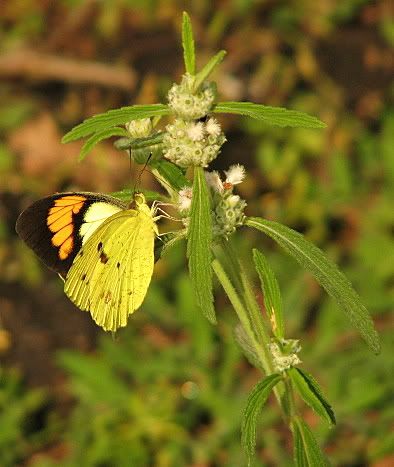 The TAMIL YEOMAN was a first-timer for me: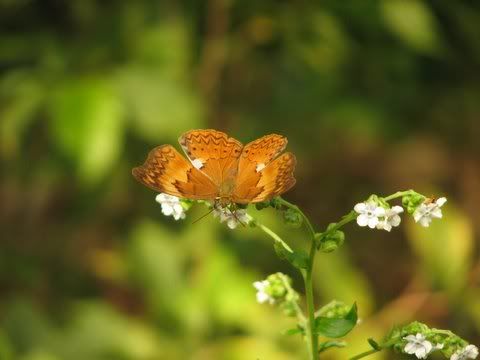 I never did get a better shot of the TAILED JAY, so I am posting the OP (Orrible Photo)here as is: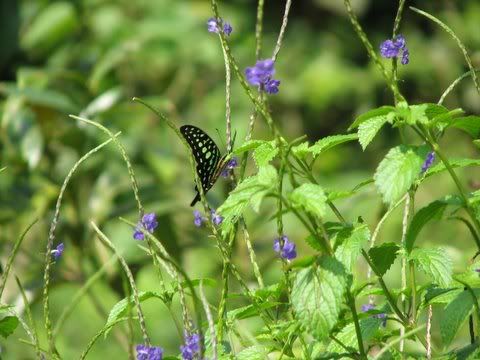 The BLUE MORMON led me a merry dance for several days, much to the amusement of everyone; I got it in its habitat finally:





One of us who is even less conversant with butterflies than I am suddenly announced, "There's the Blue Moron!" and we kept laughing about that!

My old friend the RED PIERROT was around, too: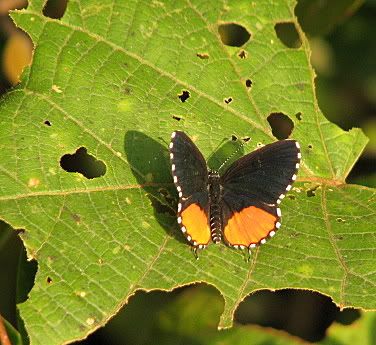 So was the CHOCOLATE PANSY: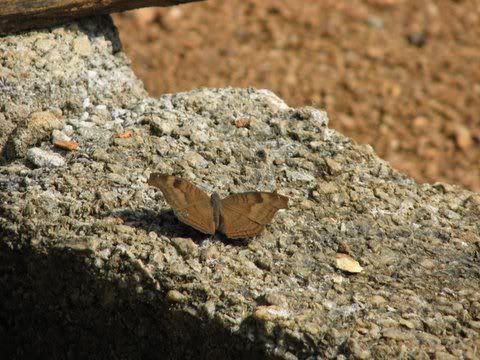 Another first-timer for me was this lovely GREY COUNT: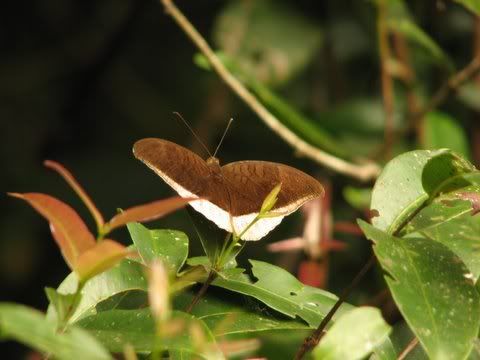 Of course, I could never id the caterpillars, including this fat specimen which has more sticking-out antennae than the Mars spacecraft:





This is a GLASSY TIGER: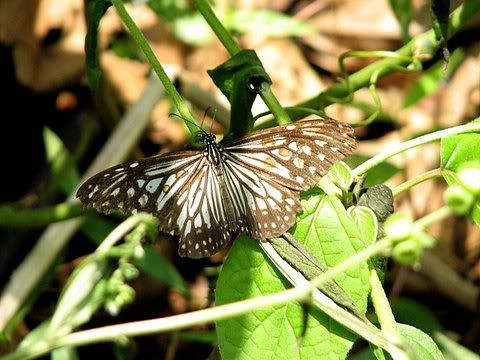 And the last butterfly we saw was another "lifer" (first time in my life)...the RED-SPOT DUKE that we sighted on the last day.







I'll move on to some assorted (but amazing) insects, slugs, reptiles and bugs:

First of all, my archenemy in Agumbe, this little bloodsucker, with an ARMY of relatives and friends, quite literally sucked the blood out of all of us. Salt, turmeric...nothing deterred them!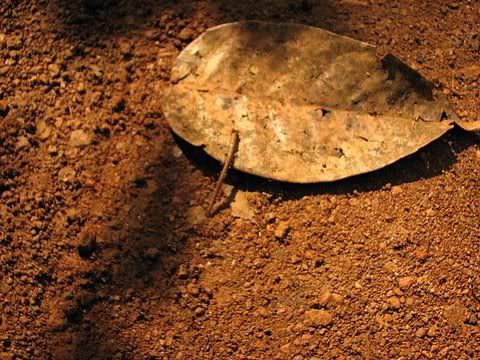 If I don't see a leech again in my life, it will be perfectly fine with me; they were at my neck, my ear, my tummy, and all over the leech socks!

Some SPIDERS gave me lovely pictures too. Here's web that looks like the crescent moon..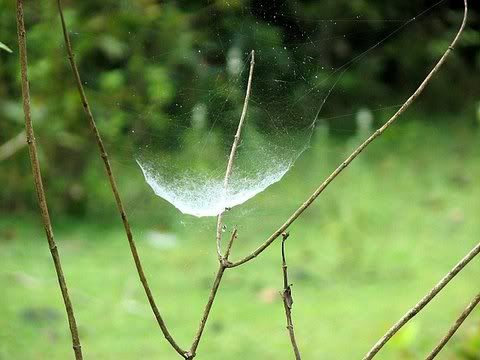 An amazing sighting was the spider that Karthik id'd as belonging to the species Therididae. Here's the adult: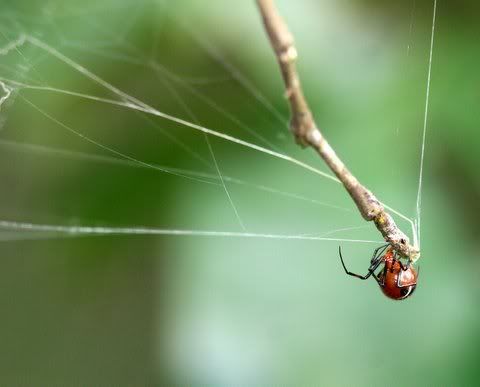 As soon as he saw it, Karthik said it was a female, and said there would be a nest with babies somewhere nearby; and of course, there it was: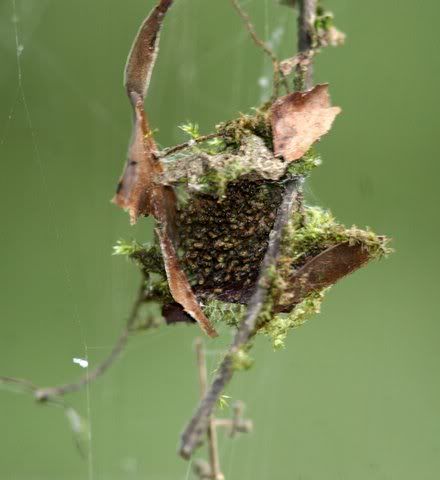 A light tap brought them scurrying out in large numbers..what wee little creatures!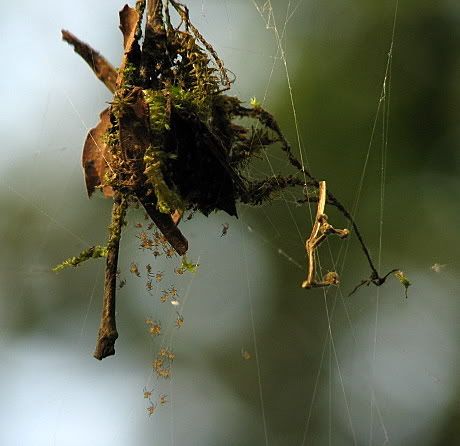 There was a JEWEL BUG that Karthik used to illustrate his points on the features of the ventral view: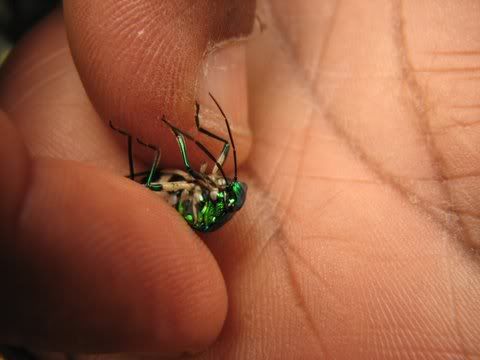 A SLUG on a leaf looked contented and well-fed!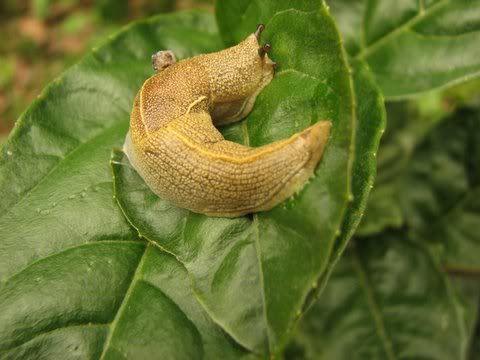 Karthik said this was a JUMPING SPIDER; I was glad it didn't jump on me!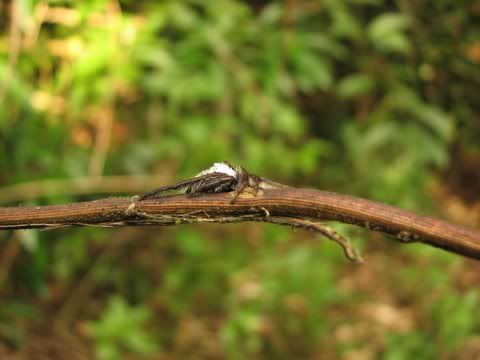 On the way, Priya spotted this beautiful...and deadly...GREEN SCORPION;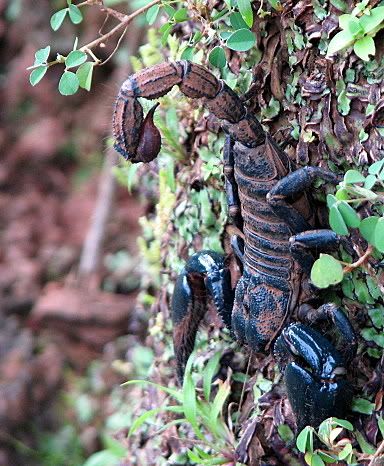 Later, right in front of the bathrooms/toilets, Sanjeev spotted this little one: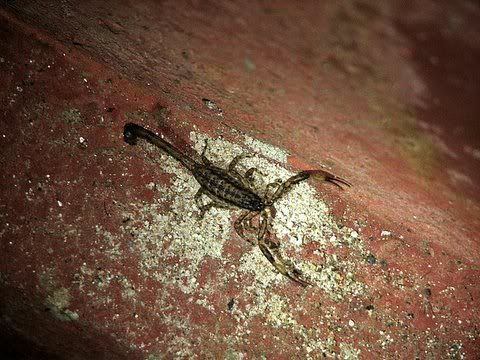 Suma and Uma, who sound like sisters but are just friends, proved to be excellent at spotting creatures everywhere; Uma spotted this COMMON SNAIL: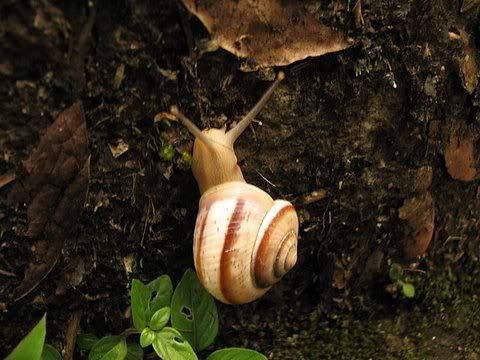 And while we were photographing that, Suma spotted this STICK INSECT right next to it!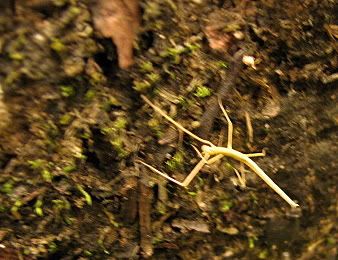 Loved to see these "websites" between the rocks at Jogigundi waterfalls: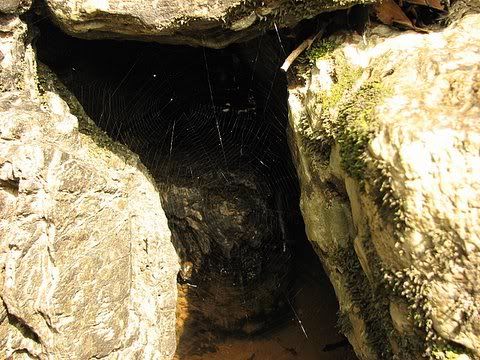 Several kinds of GRASSHOPPERS leapt about in the grass everywhere, seeming conspicuous on the rocks, but melting into the grass and foliage: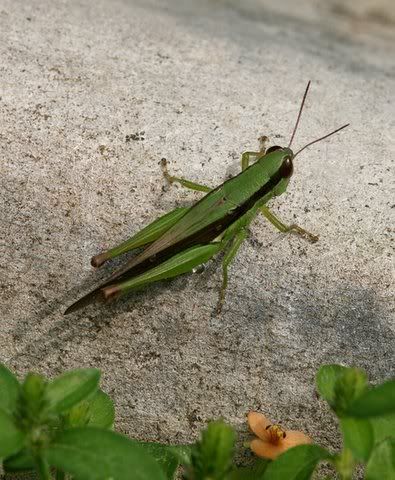 Never got to id this lovely golden beetle:




At one place, we saw this abandoned CICADA pupa case after the insect had flown out.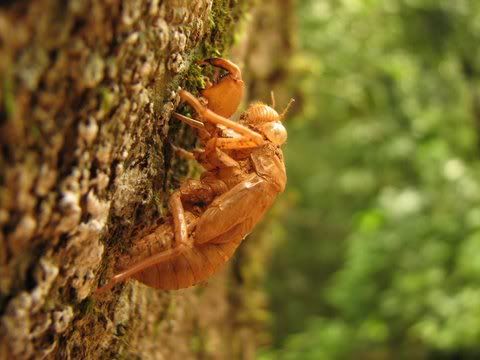 Everywhere the cicadas would see us coming and would set up a mighty cacaphony, which had us wondering how such small insects could produce such a huge noise!

Nikhil found this little LADYBIRD:





We found TARANTULA nests at several points, but it was very difficult to get both the flash on the holes as well as focus on them, and the spider would run off inside. So I only have this extremely lousy photograph of one!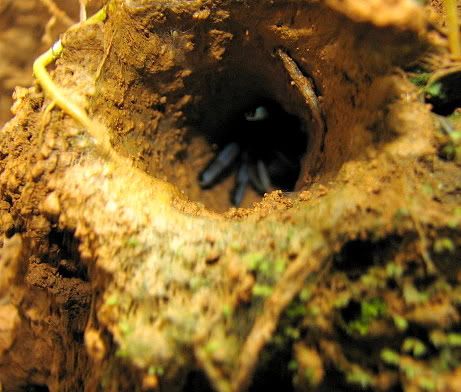 On the last morning, we found this little SAND CRAB: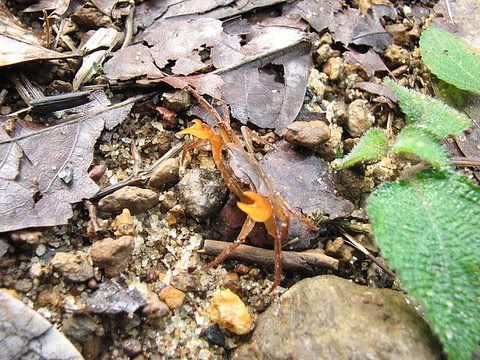 Near it, we were amazed to see the sand heaped there for construction on the campus being formed into columns under each granite piece. (Update: Niri...Niranjan...says that the granite chips protect the bit of sand they are on, the rest of the sand gets eroded, and hence the columns are formed.....really amazing!)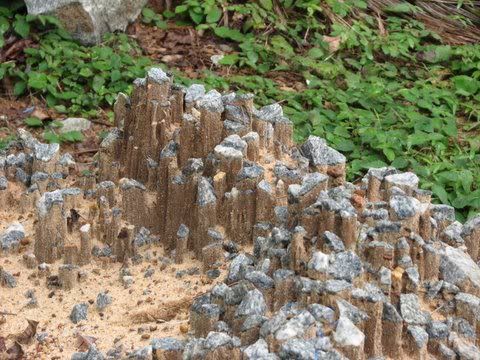 I photographed Suma photographing an ants' nest on the bank of the path:




Later, I got this un id insect with a raindrop on it: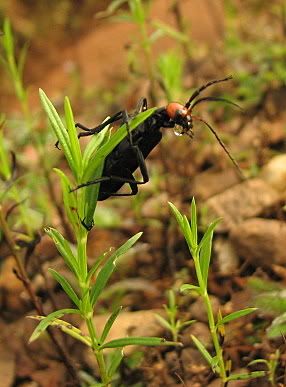 Here are Nikhil and Uma photographing something from under a rock: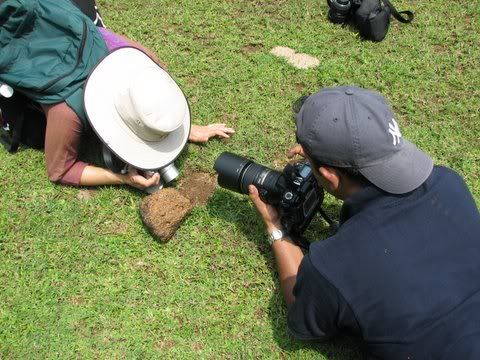 And what was it? Another tiny, but fairly painful-if-it-bit scorpion!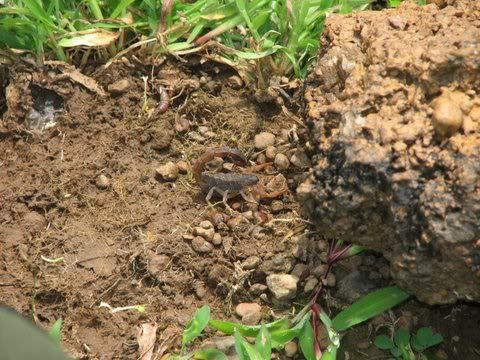 Back in front of the main building I got this shot of two GRASSHOPPERS mating:





This FLY looks like some Martian monster!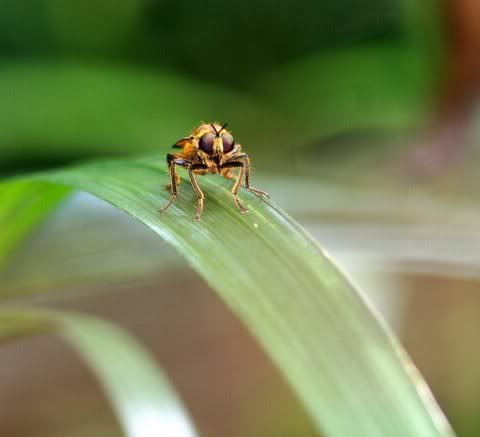 On the path we found a PILL BUG, which rolled up immediately to protect itself, but then sort of peeped out as it partially opened: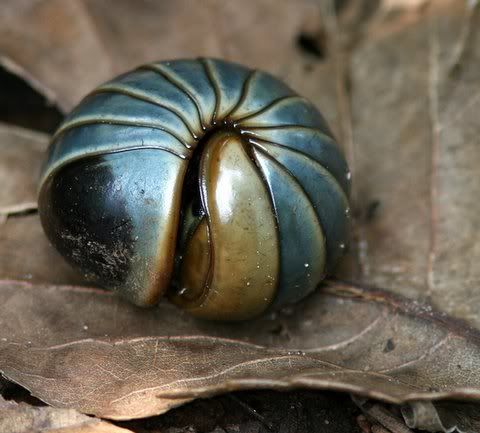 During the final feedback session, I was still able to get a bad shot of this un id MOTH as Karthik and Priya took photographs:





On the pole where the light was strung, this MAYFLY sat: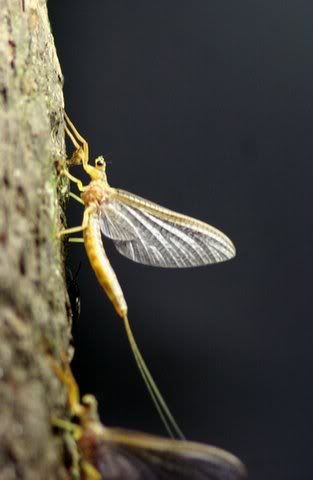 This bug was like a little green iridiscent button!





Sanjeev also showed us this HAMMER-HEAD SLUG; look at its trail of slime!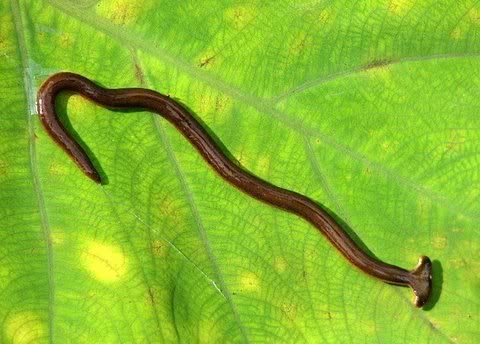 The SCARLET MARSH HAWK looked so beautiful and gauzy: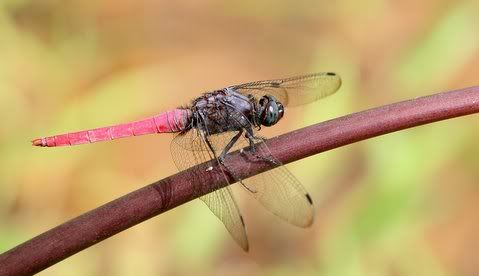 Finally there were these FULVOUS FOREST SKIMMERS everywhere: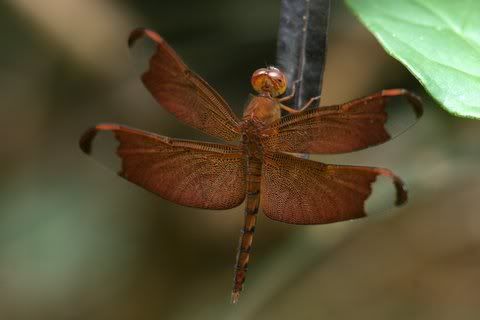 The small-scale life-forms that I call "Life Under Foot" was just incredibly beautiful in Agumbe!