It was a great weekend for varied sightings at Bannerghatta; let me show you the few that I was able to get on my camera...I never, for example, got a pic of the Asian Paradise Flycatcher, though we saw both the male and the female quite a few times.

Some of the flowers looked really lovely....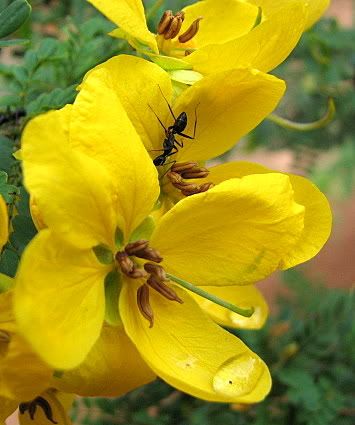 Thanks to Chandu for showing me this shot.




The following two I don't know the id's of: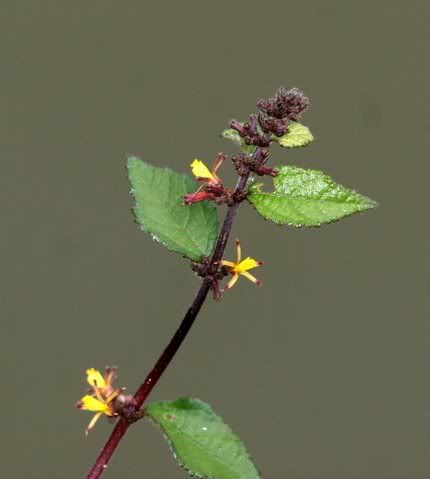 and

(update..Madhusmita Dutta tells me this is the scarlet milkweed..thanks Madhu!)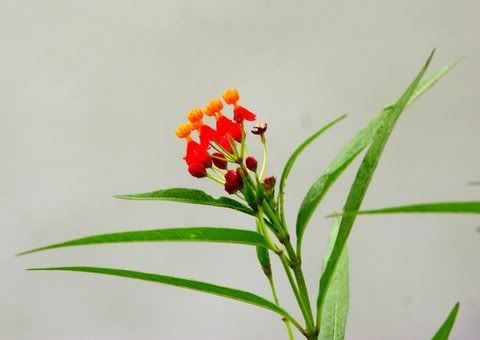 this star-like fruit is the Terminalia tomentosa: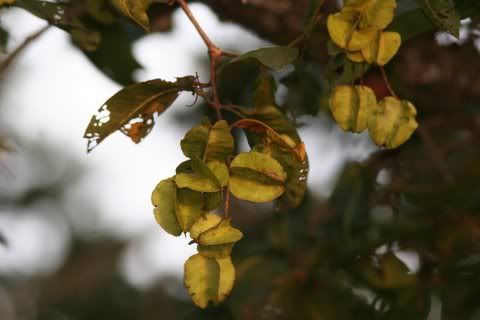 Back we go to the Anamika wildflowers: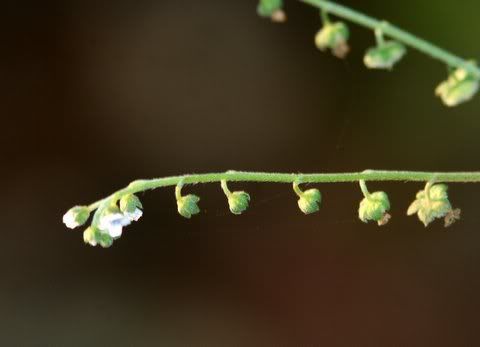 I had better luck id'ing the mammals; here are the mammals that took the NTP this time: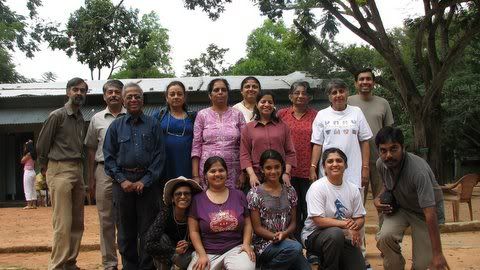 A WILD BOAR that crossed our path: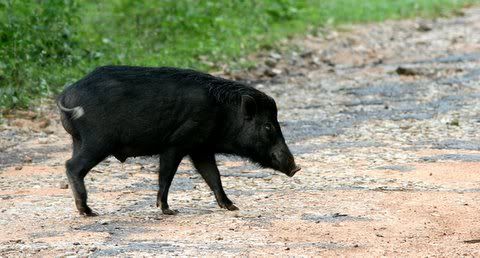 This NILGAI pair are fairly used to human beings and they were calm and composed: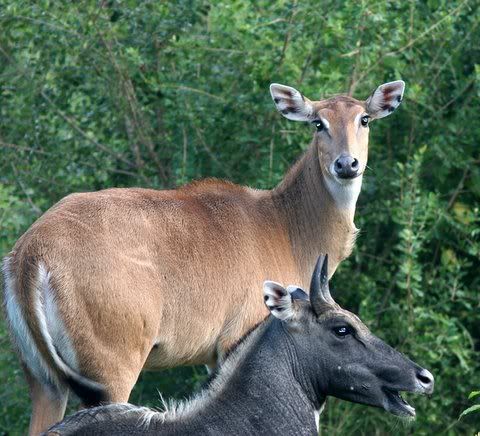 We had to stop and take a diversion on our trail as this GAUR sat on the path, ruminating (quite literally...he was chewing the cud!)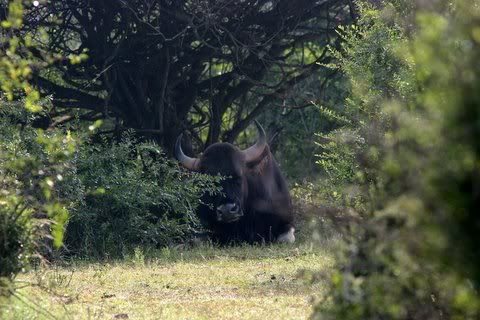 A surprise sighting was seeing several BLACKBUCK in the distance. They were very shy, but it was lovely to see them...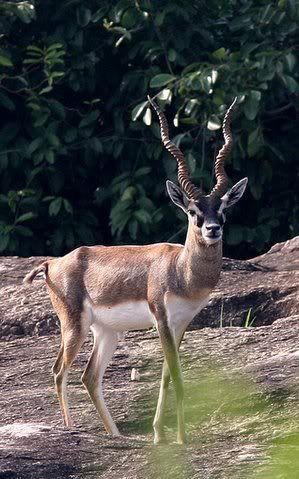 The fawns were utterly beautiful:





And later, I got these animals grazing, with a kingfisher looking on: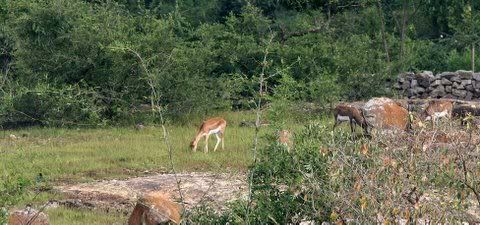 Every NTP seems to have some amazing piece of natural action going on. When we took the course, there was a PURPLE-RUMPED SUNBIRD's nest right next to the window, and the parents flew in and out; during another batch, a POTTER WASP made its nest on a curtain, and brought in three fat caterpillars and stuffed them inside; and this time, true to form, we had this POMPILID WASP, paralyzing a spider on a leaf right outside the hall: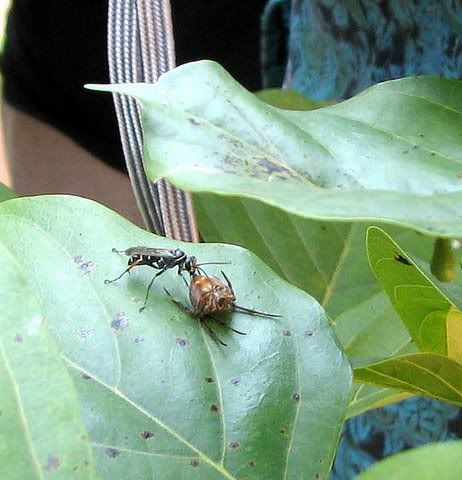 She then took the spider right down to the ground, and dragged into her burrow...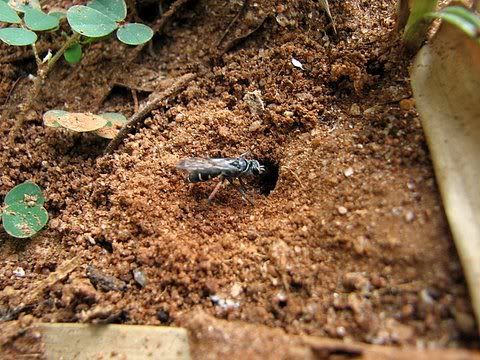 You can see her going right in; she laid eggs on top of the paralyzed spider (which has to be kept alive in order not to decay and be "fresh meat" when the eggs hatch...thanks, Chandu, for the info!) , which will later act as food when the babies hatch! Talking about stocking the nursery!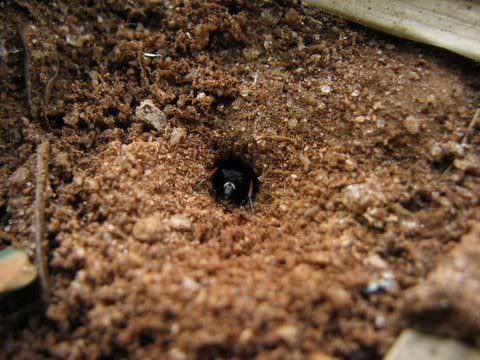 Our nature trail was cut short by rain, but Karthik still pointed out these CATERPILLARS feasting on the leaves:






And I found this lovely blue DRAGONFLY, and would appreciate id help!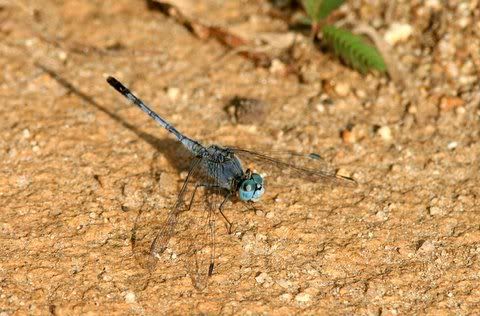 In conclusion, here is the amazing "death's head" of the dead spider, that the wasp later used as a food store for her eggs in her burrow: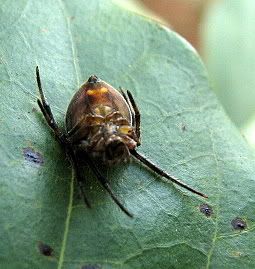 Looking forward to my next trip to Bannerghatta....