I opened my Facebook account just now, and next to my messages and stuff is a picture of a fetching (no, she is not fetching anything) maid in a contortionist pose on a medicine ball, with the caption, "Follow these 5 steps and lose your Abdominal Fat."

I am soon going to see nothing but this wherever I go....imagine, me reading about a Fat Reduction Progam when I am trying to bargain for a cauliflower, when I am having Baitu Kapi at the nice Darshini which is my assistant kitchen, when I am watching a play,..or how about the FRP suddenly appearing on the bathroom tiles when I sit my abdominal fat down on the throne?

Since I posted a pic of lilies last time, here's a lovely lotus...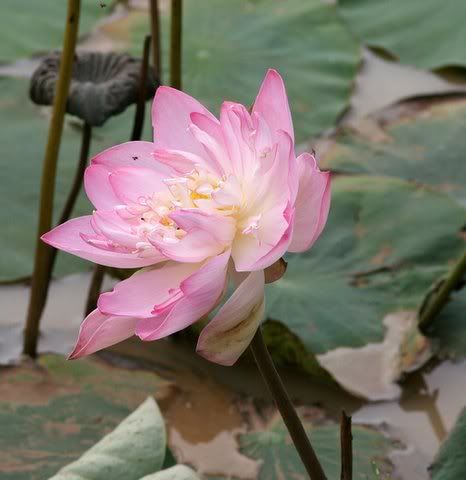 Enjoy your weekend, all of you! I aim to enjoy mine...today a group of us are going to the Korean children's play, in which a 100 Korean tiny tots are acting, and the costumes are, apparently, of paper....and then
itsalouwelylife is coming over for a couple of days...we are having a repeat of last Sundays' extremely enjoyable Sunday Board Games session at
vinitb's place...