Ten of us went to Valley School today, and the sightings...and observation of bird behaviour...was varied and very interesting.

But the best (by FAR) sighting of the day was on the way back home....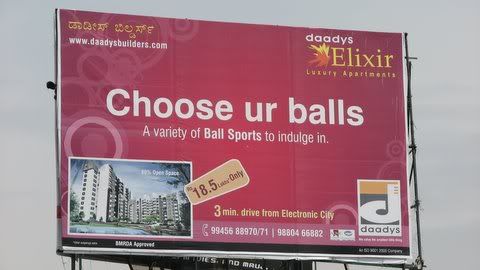 When we saw this, "Daady's balls", "Daady's Elixir" and such-like remarks flew around....!


What an innovative way to advertisement apartments for sale!