Had two amazing outings, one to Valley School with ten friends (reminds you of Agatha Christie, doesn't it? well, we all returned safe and sound), and one to Ragihalli with four friends...am getting the pics organized, but meanwhile...


Was leaning against a magnificient eucalyptus and feeling glad that since it was far away, it was out of the BBMP's clutches....just look at the beauty of the bark!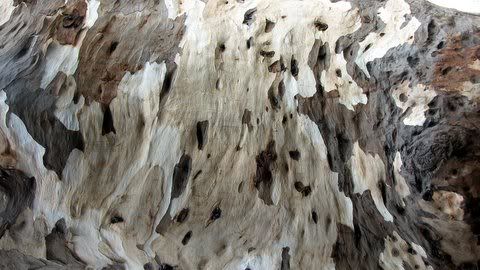 Before any of you ask me how good the tree's bite is, I am off...need to get id's for some dozens of butterfly beauties....