The bird sightings were so varied and lovely that the weekend was a wonderful experience (and you friends thought it was because of your company? cackle, cackle!)....let's see now....we started out, of course, with the CKMP (Crow Kite Mynah Pigeon) and also the Jungle Crow,but then we went on...

Let me start with the end..the very last bird that we saw on Sunday at Ragihalli was this magnificient BLACK-SHOULDERED KITE: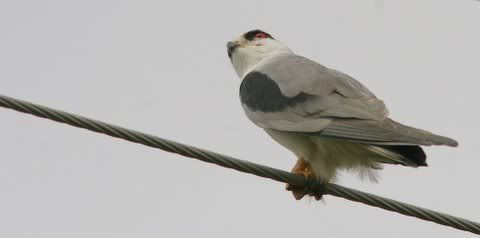 On Saturday, 11 of us went to the Valley School area, and as we drove slowly from the main road to the parking lot, we looked out for birds, using the car/s as a hide.

Since we were up with the lark, of course we had to see the INDIAN BUSHLARK:




These CATTLE EGRETS lined up on granite poles made a nice one, two, three picture:






I liked this soft portrait of one: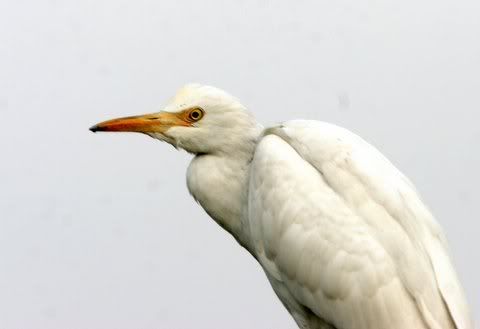 Far in the distance, we spotted the BLACK-NAPED ORIOLES in a tree. Can you see the juvenile bird in the foliage?






Trying to peck at a concrete pole on the road was this FLAMEBACK WOODPECKER (talk about birdbrain!) which then flew off to a tree a little distance away:






SCALY-BREASTED MUNIAS were everywhere: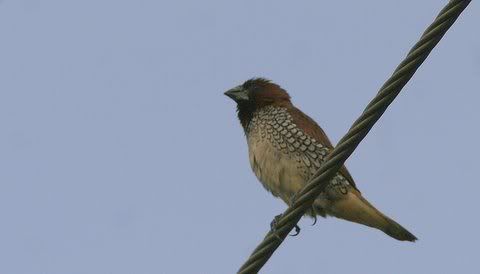 The leaves of small plants obstructed me as I tried, from the car, to take a snap of the PIED BUSHCHAT catching its breakfast:






These two MYNAHS sat in synchronized fashion, on a LABURNUM tree that was in flower: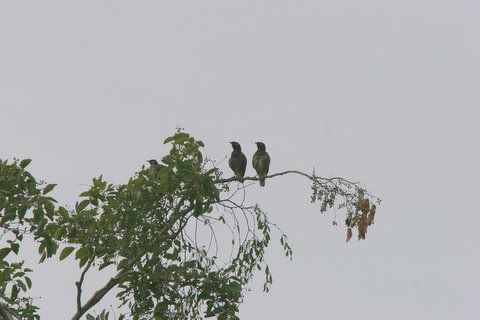 As we started walking on the road, we saw what appeared to be a juvenile RUFOUS-TAILED SHRIKE: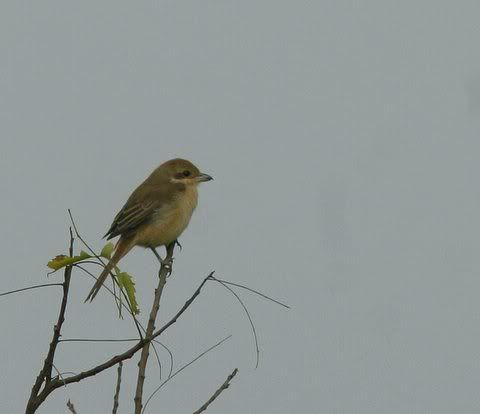 A LAUGHING/MOURNING/LITTLE BROWN DOVE sat comfortably in the clutter of branches and watched us go by:






An INDIAN GREY HORNBILL sat a little distance off, out in the open; there have been sightings of this bird feeding its young in the same area:





In the Art Village area, we sighted this bird that we couldn't id....and haven't been able to, still...





Update....this afternoon,
yathin and I spent half an hour with the birdbook, and he said it was probably the female CUCKOO SHRIKE....and just now, I find that
prasis has given the same id!


We were quite satisfied with some of these, but on Sunday, when five of us went to Nisarga Layout, to take a few children on a birding outing, the rain put paid to a long trip for them. Vittal and I gave a short talk on birds, and the children enthusiastically wanted a little walk at least within the layout, so we went to the pond area there, and we saw these INDIAN SILVERBILLS:







We also saw some PIED WAGTAILS, and the children were happy enough for us to talk about the next time we would come along and take them out!

The children having dispersed, and Subir having fed us a fantastic breakfast, we found that the rain had come down a little, so we decided to press on to the sheet-rock area and Ragihalli village pond.

On the sheet-rock, we stood and admired the beautiful vista of forests, and also watched this RUFOUS-TAILED LARK for a long while, feeding:







The lark made a beautiful picture as it flew about:






A little further, a HOOPOE entertained us for a while, hopping along the ground and feeding:





A male INDIAN ROBIN did what birds always do to me:





We approached the pond area, looking at this slim PADDYFIELD PIPIT:





As we walked down to the pond, this little ASHY PRINIA caught a fat worm:





Update: many people feel this could be a PLAIN PRINIA...


...and she was preparing to take it for her nestlings, who were not too far away: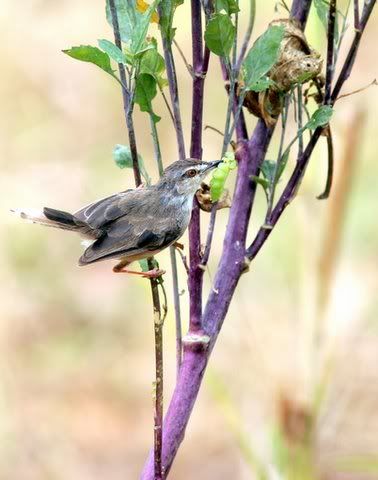 As we circled the pond area, we got the beautiful sight of this SHORT-TOED SNAKE EAGLE, soaring on the thermals:





The pond also had a colony of BAYA WEAVER nests, with the beautiful birds nearby: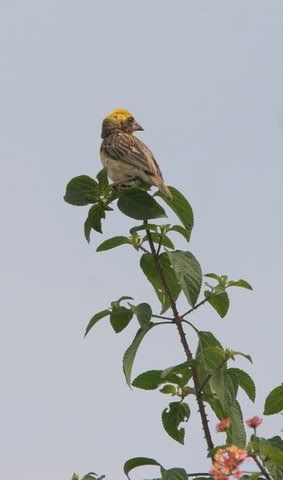 A couple of RED-WATTLED LAPWINGS also had nested on the far bank, and flew in and out with their typical calls:






As we wound our way home, we got the bonus of this beautiful COMMON KESTREL:







We were back on the main road home when I said that we hadn't seen any BLACK-SHOULDERED KITES this time, and alakazam! there one was!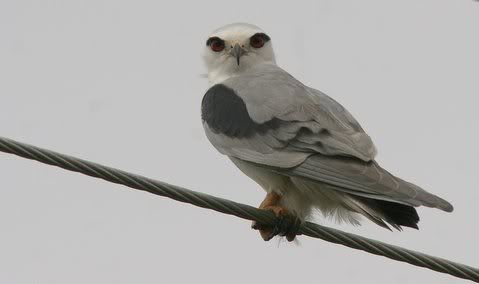 Add the butterflies, the plants, the flowers, the amphibians, the insects, the wonderful greenery, and the people, and that's my recipe for a fabulous weekend! Thank you, everyone who came with me.



*