This is a lovely time of year in Chennai; the weather is pleasant, and the annual music festival is on. It's a great time to walk around.....


Let me start with the beautiful flowers of the Indian Cork Tree, as they drip in heady-scented stars from above: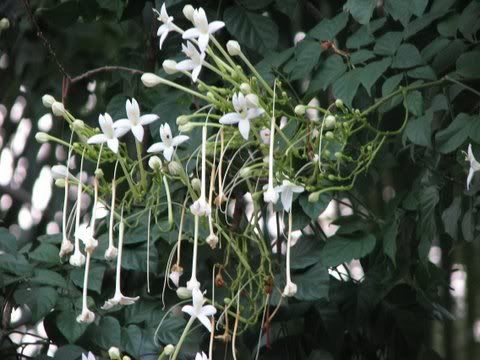 This tree is in the campus of the Ramakrishna Mission Students' Home, or Vivekananda College, as it is popularly known:





The annual Music Festival is on at many venues...here's the Brahma Gana Sabha: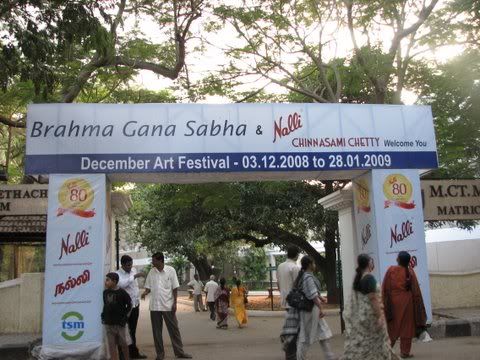 This is the Mylapore Fine Arts venue: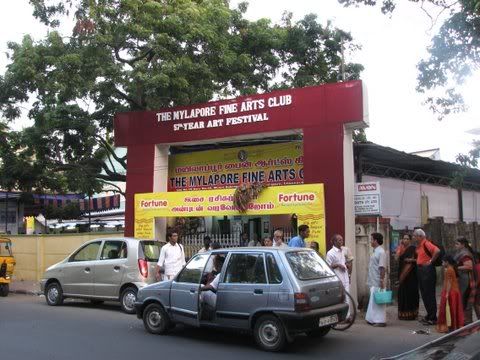 A lovely old bungalow on Luz Church Road, who knows how much longer it will be around?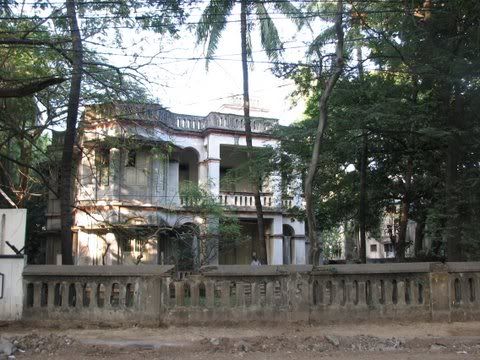 Near the Luz Church, these boys were off to spend the last evening of 2008 playing their favourite game of cricket: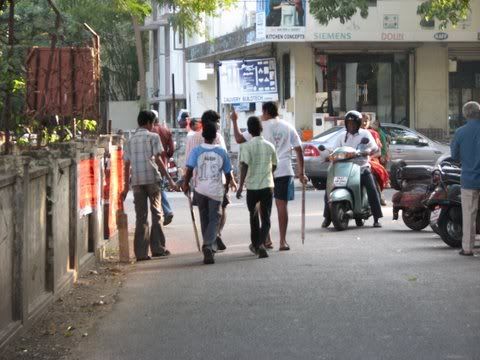 Colourful and sycophantic political messages continue to adorn the walls of houses. This one proclaims, "Ayya, Chinna Ayya!" I don't know who is meant, as the custom is not to take the name of any revered person!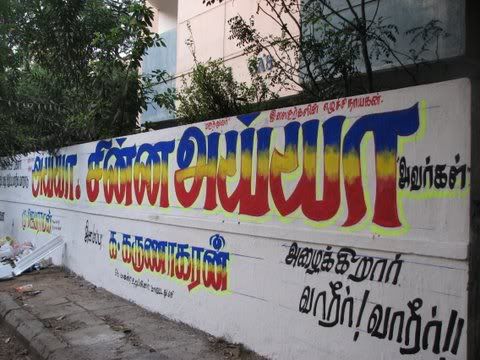 Right opposite Vivekananda College is this small shop which seems to be making and repairing mridangams...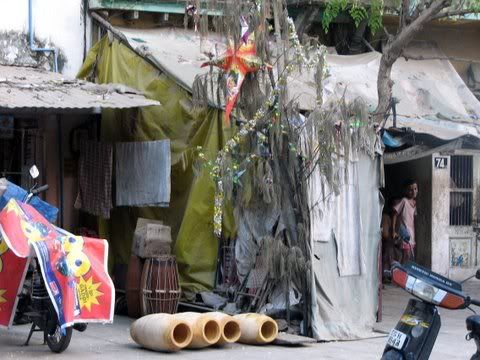 You can see the basic hollow cylinder that is traditionally made from 'palA' (Jackfruit) wood, being dried in the sun, and another finished mridangam, in the picture. A casuarina bough decorated with baubles and a star makes a brave show of post-Christmas festivity!


The wall of Vivekananda College has always been a place where washermen ply their trade, and this little baby donkey will be used to carry loads of washing as these animals have been, for centuries now. Donkeys are traditionally associated with washermen!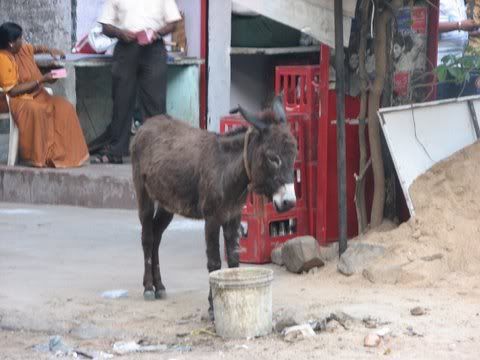 Lastly, here is Saravana Bhavan, the eatery on Radhakrishnan Salai....it's a great place for a quick bite!






Mini-tour of Mylapore;
Filling up an empty hour;
First few hours of 2009,
I hope the year will turn out fine,
Happiness, good health, and more!