It rarely happens...but it's great when it does!

We got off to explore the Monkey Falls (I am not joking, the area is really called that, I suppose because of the large number of bonnet macaques around...but when I hear "Monkey Falls", I feel like asking, "and does it get up again?") area on the way from Coimbatore to Valparai.

Far away, we saw this bird soaring: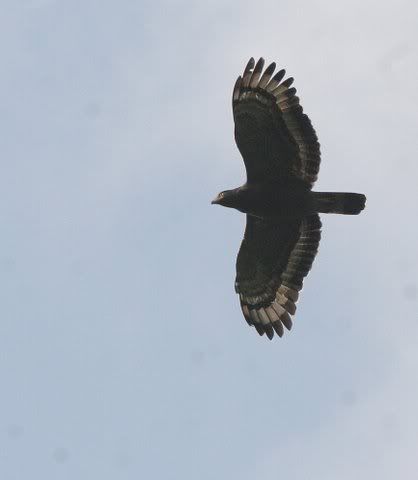 The markings were umistakable, it was the CRESTED SERPENT EAGLE!

The bird then came and landed on a dead tree: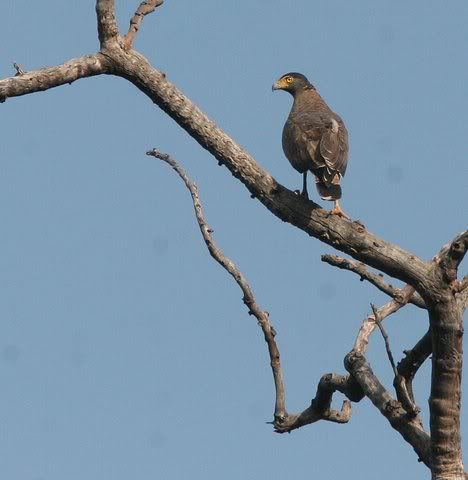 We photographed it (the tree was pretty far off) and went down further, but within minutes, we saw what we thought was the same bird on the tree: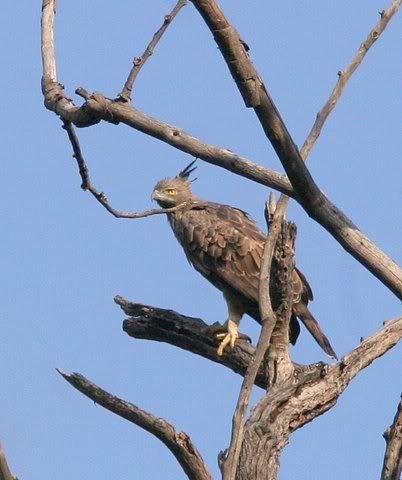 This one, too, took off from the tree, and soared quite high up in the air: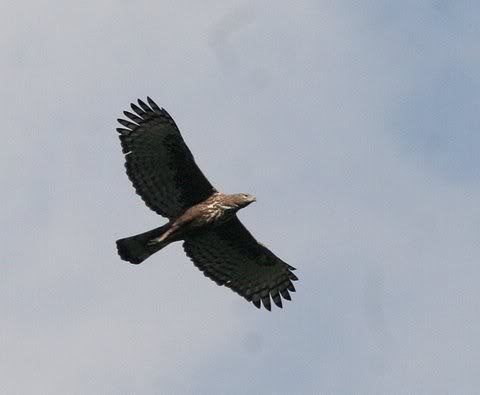 It was only later, when we looked at our images, that we realized that the second bird was a

CHANGEABLE HAWK EAGLE!

So it was very funny to have a Crested Serpent Eagle "change" into a Changeable Hawk Eagle...most unexpected bonanza of two raptors in just a few minutes!