I am putting up the pictures from the Valparai trip, and am overwhelmed by the amount of sightings we seem to have had!

But meanwhile...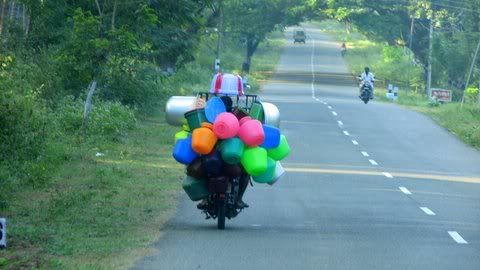 The sunlight lies
In a narrow band, across the road.
The water pots speak of the need to conserve
A precious resource.
But in the middle of want, there is plenty..
Plenty of colour in our pots
To hold the colourless water
That will bring colour to our life.
The road winds on...
Hopefully, to a better future....