It was really staggering to see the number of birds at any given location in the Valparai area and its surroundings....

The first morning, on the way to Valparai from Coimbatore, we stopped at Monkey Falls, and apart from the raptors that we saw, there were....

A rufous ASIAN PARADISE FLYCATCHER that started the proceedings off: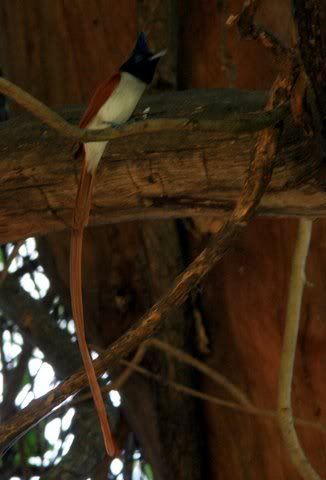 the GOLDEN-FRONTED LEAFBIRD, living up to its name, next to a leaf: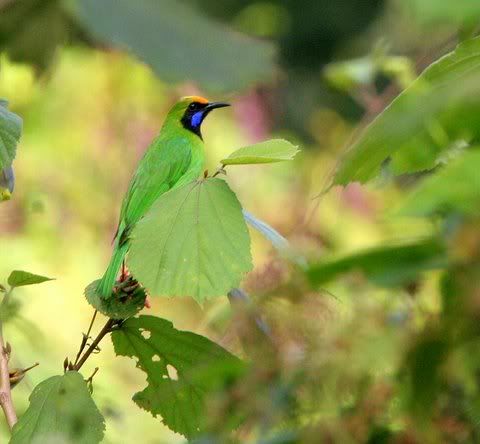 PURPLE-RUMPED SUNBIRDS, male: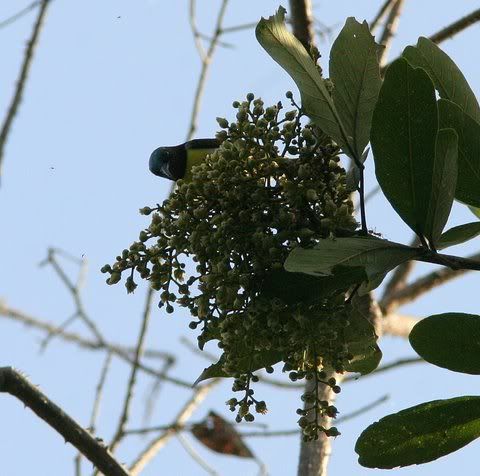 and female:







A LOTEN'S SUNBIRD: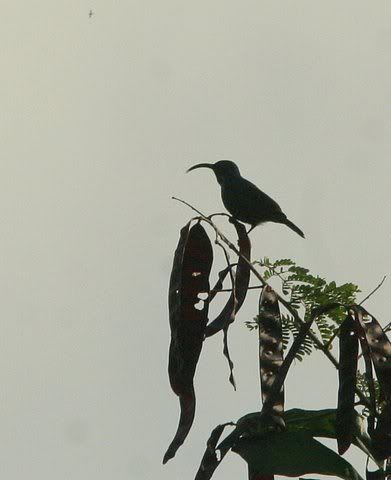 An ORIENTAL MAGPIE ROBIN: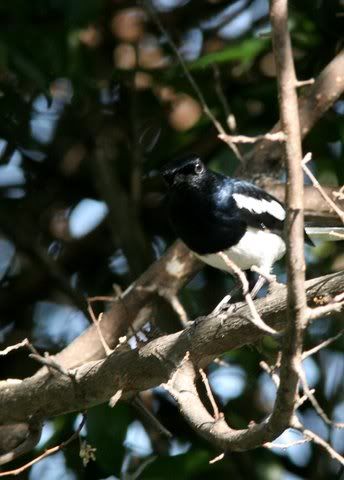 and this CHESTNUT-HEADED BEE-EATER: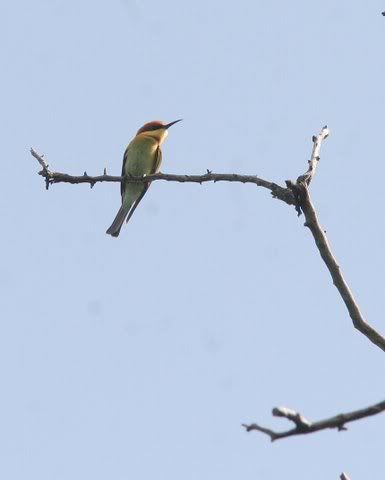 The Puthuthottam area, just outside Valparai town, also gave us great sightings; one bird I could not get a shot of was the MALABAR WHISTLING THRUSH; when Garima or Jainy send me their image, I will put it up here! Meanwhile, info about this bird is here .

But I managed to get a low-light shot of the MALABAR GREY HORNBILL: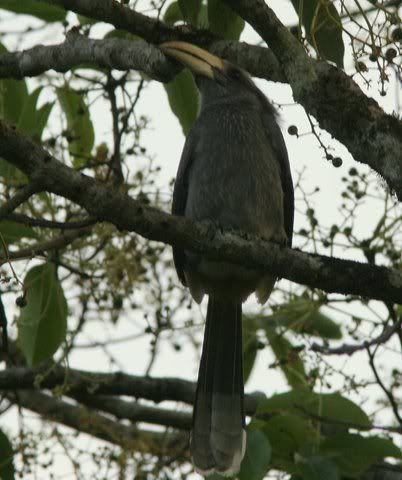 On the Valparai-Chalakkudy road, we saw several SCARLET MINIVETS, including this one taking off: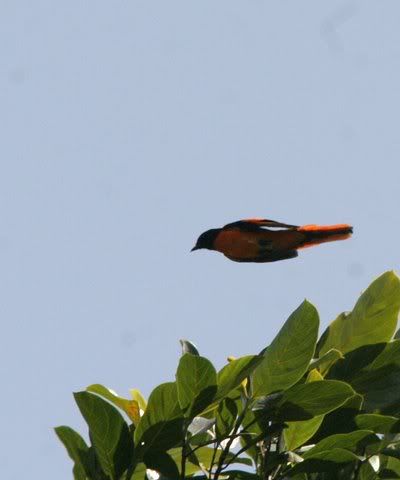 Even a common PIED BUSHCHAT seemed to pose better for us: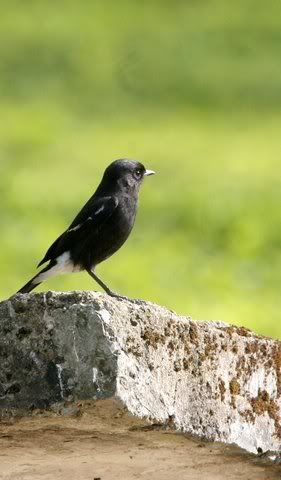 We watched this female GREATER FLAMEBACK WOODPECKER for a while as she made her rattling calls: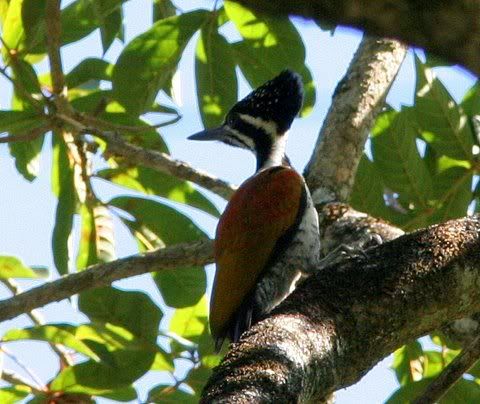 We had earlier seen the male :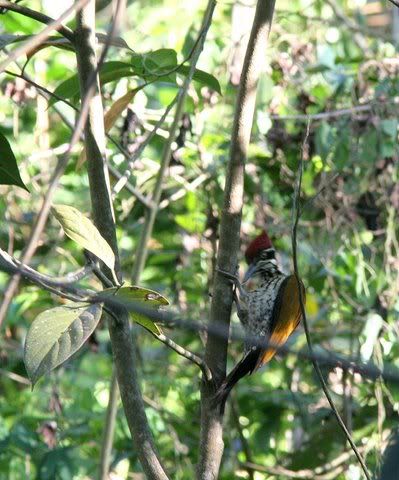 We came to the conclusion that this bird on a large silk-cotton tree was the EURASIAN BLACKBIRD:












Here's the kind of scenery that greeted us all along our trip:





OK, Cinderella time is long past....more about Valparai before I leave for Daroji!