Most of the butterflies we saw are completely unknown to me, so I am just going to post the pics here and ask one of my better-informed friends for the id's and update...


Let's start with this beauty...

Update: Thanks to Rohini for some id's.... this is the CLIPPER:









and...





remember that butterflies have dry-season and wet-season appearance, and open-wing and closed-wing appearance, and God knows what other variations...


Probably LARGE FOUR LINE BLUE (what sort of name is that?)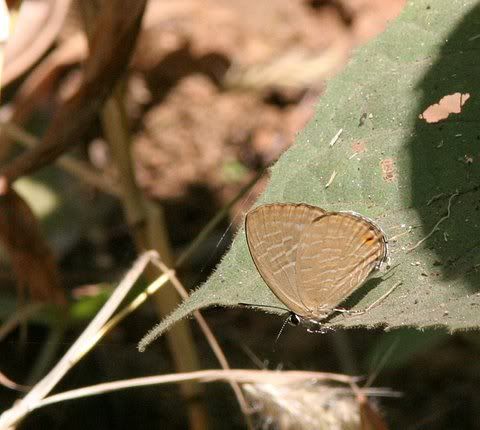 this could be one of the others again, I have no way of knowing..






This orange lovely flitted among the lantana flowers:





Even a dead butterfly was a splash of peacocky colour: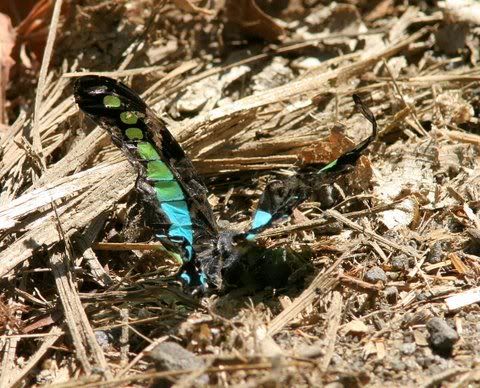 the only one I knew the id of was this BLUE TIGER: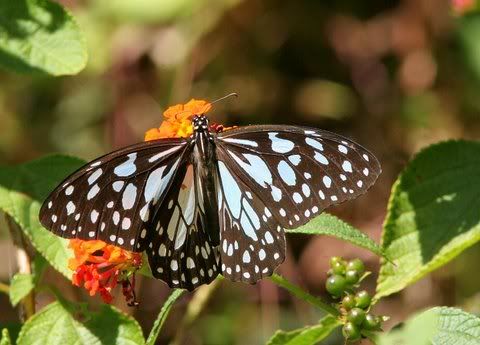 This blue-and-grey one left me stumped, too: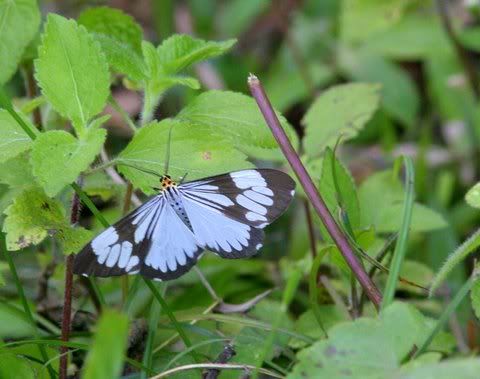 nor do I know what this blue-bodied one is (Rohini tells me it is the SAILOR or SAILER, I don't know which the right spelling is):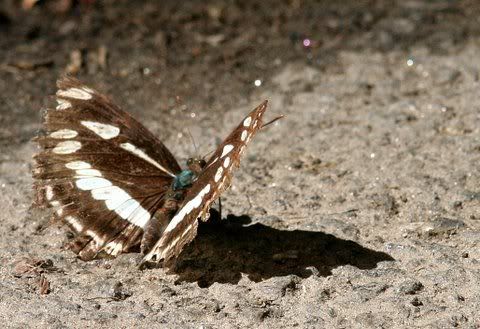 However, this DAMSELFLY I knew, and it looked beautiful amongst the strands of cobwebs, too!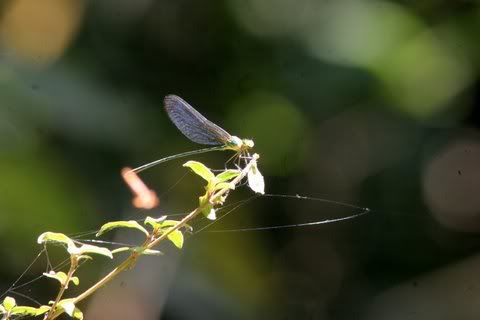 At the very end of the trip, I found this huge WASPS' NEST: