Of course we went to Bannerghatta again today....there were 9 of us...thank, you, Veena, for bringing along Deepak,Jyoti, Manohar, and Puneeth....and we were the LJ gang...
anushsh,
itsalouwelylife,
mohanvee, and I....

And of course the only mammals were the macaques....but they are endlessly entertaining and wonderful.

Here's a little one very curious to discover the world, even as his mother kept trying to hide him from us, and actually ducked her head hoping that it would make him do likewise....but he was TOO interested in what was before him!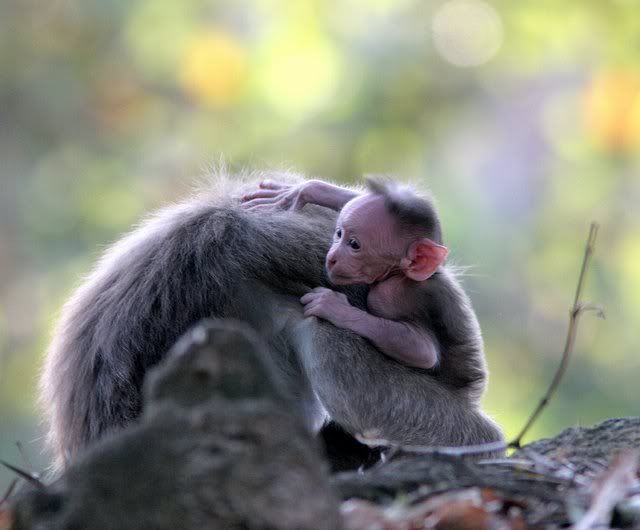 We had some amazing sightings, and I actually think I got awful but documentation shots of the SCIMITAR BABBLER, COMMON BUZZARD,CHESTNUT-TAILED STARLING, not to mention the usual TICKELL'S BLUE FYLCATCHER, the WHITE-THROATED FANTAIL FLYCATCHER, the ASIAN PARADISE FLYCATCHER..it was flycatcher day!


I'm off to Ragihalli tomorrow...so will post a lot of pics over this week!

Meanwhile...no monkey business, you lot!