I suddenly decided to take Madhusmita, a friend whom I met on the JLRNTP egroup, and who has become quite close, to the Bannerghatta Zoo area this morning.....

Here's a very expensive fruit from a very valuable tree....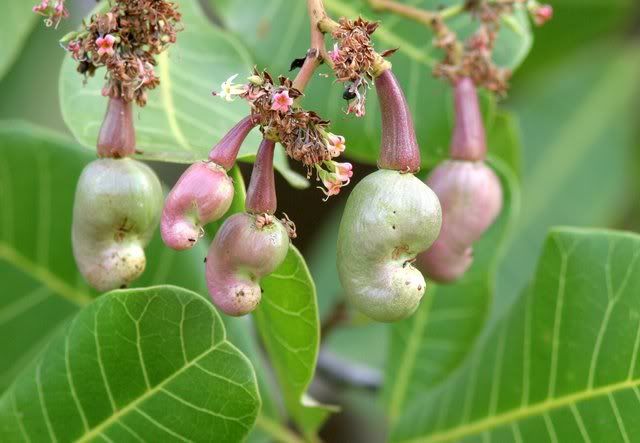 Those are cashew nuts.....

Here's more info about them, at

http://en.wikipedia.org/wiki/Cashew

Aren't they beautiful, as well as being tasty? There are quite a few trees, here and there, near the tourist area....