I think (I am not sure) I had mentioned a few months ago, that "Harmony", a magazine for Senior Citizens, had asked me if they could interview me about my cycling....and today, a sweet-sounding (they always sound sweet if they allow me to talk about myself!) Rajashri Balaram called me up from Mumbai to ask me about how I cycle.

I felt a total fraud because a. I am not (technically, being 54) a Senior Citizen and b. for the past two months, on doctor's orders, I have been off cycling, and so am not, technically, a cyclist...but she said that since I have been cycling for about 17 years now, and I am over 50, I qualify!

So I shot my mouth off (hopefully, not too badly)...and their photographer, Anuradha Joshi, will be coming to take a photograph of me on my little Ladybird-with-a-basket....soon....

Oh, I forgot to ask her if this magazine is online, too...stupid oversight! :)

But I got to talk about myself, which I can normally do only on LJ....I talked about cycling, quizzing, music, activism, wildlife, photography,writing.... I only hope the poor young woman was not as flooded as I was last week!

I must compliment her; she conducted a conversation with me, not a dry interview; that means, she was very good!

Looking forward to see how I am quoted (or misquoted)...watch this space!

Not been able to upload my photographs of the Lalbagh Heritage Walk last Sunday, or the lovely birding morning I spent with Madhusmita on Tuesday (How lucky can one be, to go birding on a weekday morning!!)...so those posts will wait awhile....but let me give you a little taste of it, with this picture of the gloriously blooming CANNONBALL tree (nAgalinga marA) in Lalbagh...






A pic of Madhusmita herself, concentrating on Life Under Foot: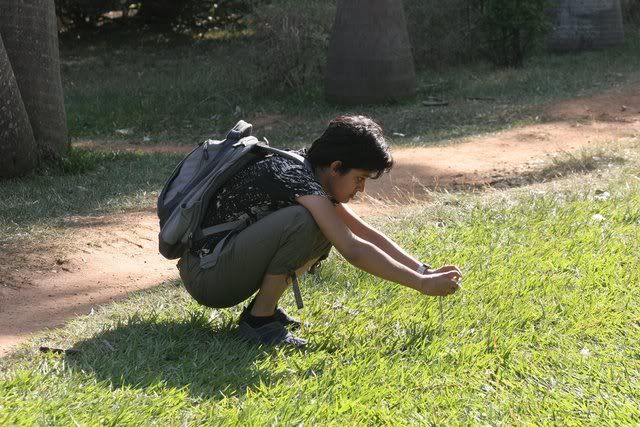 This very apt "banana tree" parasol (or, to use a recently-heard and much-appreciated word.... umbrasol) that someone brought along for the Heritage Walk: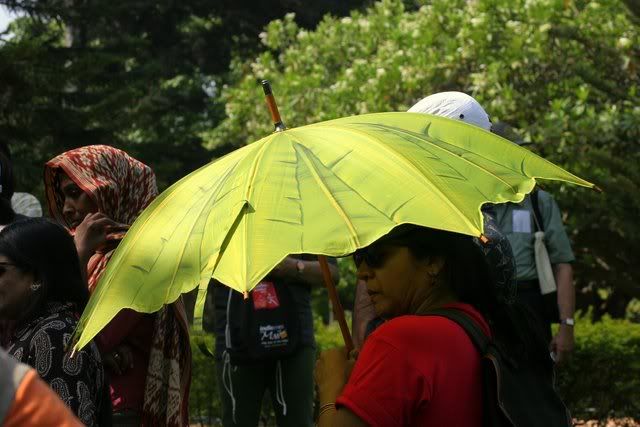 I was trying out the repaired 75-300mm lens, and I got a lot of nice portraits, including this bearded character who seems straight out of the Old Testament: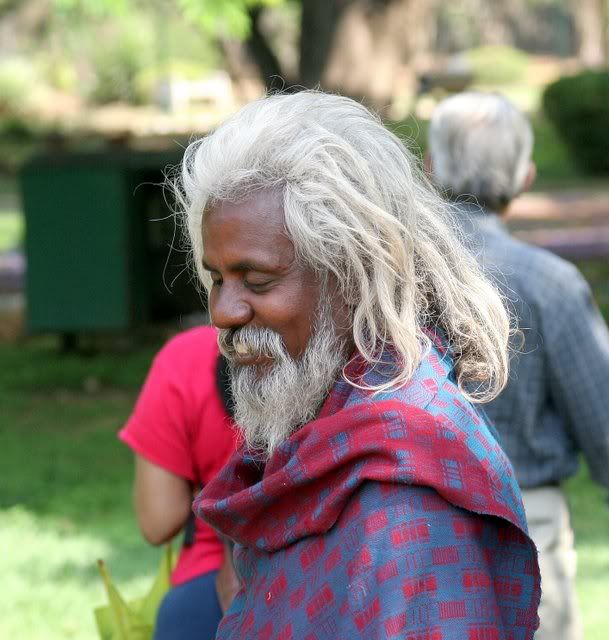 (I've emailed the other portraits to the people concerned.)


The SSO (Sainath's Spotted Owlet) was there, and all the 100-strong group of Heritage Walkers had a good look at the little bird, and it was not in the least disturbed by them:






Finally, this lovely Australian tree, called CAREA ARBOREA, which Karthik had pointed out to us earlier, also charmed us by its beautiful blooms...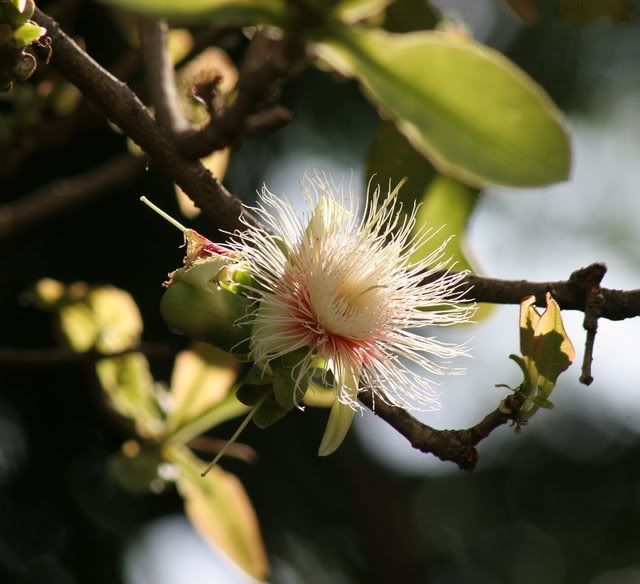 But meanwhile.... a group of us are going tomorrow morning to the Bannerghatta beyond-the-quarry area...so more pictures (hopefully)!

I have not yet got my MLC back, though the projected bill is 7.7K!!! :((((




Meanwhile, you lot, have a great weekend! I have the feeling of the sands running out as I prepare for the "paati animal" trip....