I read in the newspaper (which I go out and buy every day) that for the first hour of the Zoo's opening, the Stingray exhibit would be free (entry after 10 am is $3, which is not much, especially when compared to the $35 per-person ticket at San Diego Zoo ), I decided to combine it with my morning walk in Forest Park.

So I went as usual to the Wash U campus area, bought my newspapers, and went off to the Zoo, which said on the website that it would be open from 8 am....but when I reached there, I realized that would be only from May 22, so I had an hour to spare...so I sat down near the water body and got myself the only piping hot beverage there is in this country (which cannot be cooled down by adding cold milk!)...a big mug of hot chocolate, and sat down to peruse the news...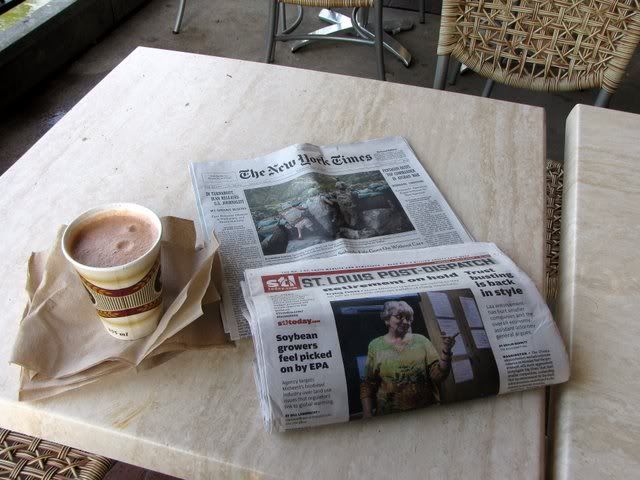 This duck (a female MALLARD, apparently) with the distinctive blue stripe was hanging around nearby...






On the way to the Zoo, just past the St Louis Art Museum , I decided to photograph the Henry Moore sculpture that's there: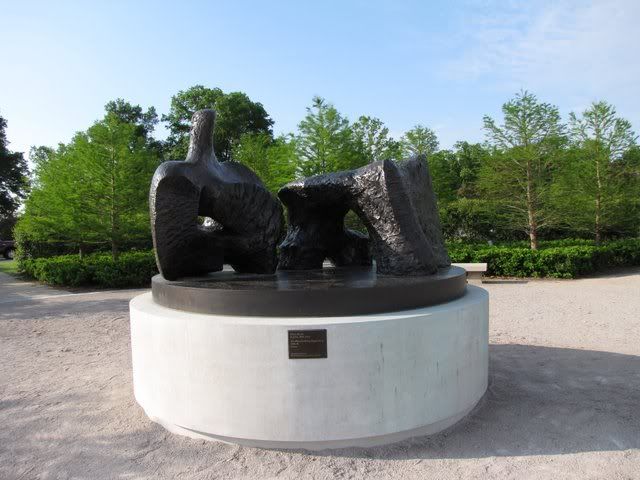 I saw two new birds, and the Stingrays (visitors are allowed to TOUCH them...
mamtanaidu, you would LOVE this!) , but am too sleepy to keep my eyes open, so that will be for the next post...meanwhile, I will post this picture of a PEACOCK with the most lush plumage I have ever seen, which was at Grant's Farm when we visited there on 240409....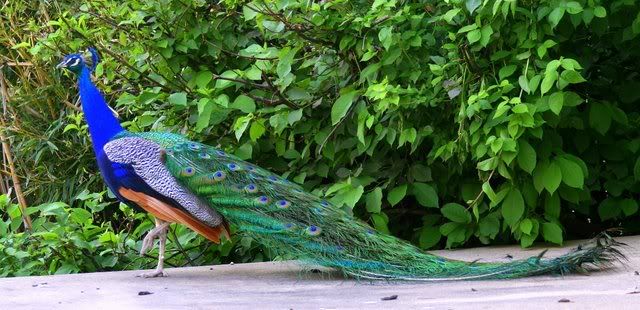 Life is pretty hectic, but am managing to keep up somehow....