Memorial Day, in the USA, is a day when one is supposed to remember the fallen soldiers who have laid down their lives for America. (It's another matter that, like on Gandhi Jayanti in India, many people spend it holidaying...)

Well...we too had a memorial day in our family. On the 18th of January,2008, DnA lost their son-to-be, Minnal (he was named after lightning, because he was a bright and brief flash on this earth) Mohan Shaffer, who had multiple and major heart defects and did not make it into the world. His tiny body was donated to medical research by the grieving parents.

In his memory, they donated money towards the upkeep of Forest Park, and in front of the Spanish Pavilion, there is a whole sidewalk laid with bricks, honouring the names (and sometimes messages) that the donors have nominated.

We went, the parents, the newborn daughter, and I, to see the little brick that bears his name: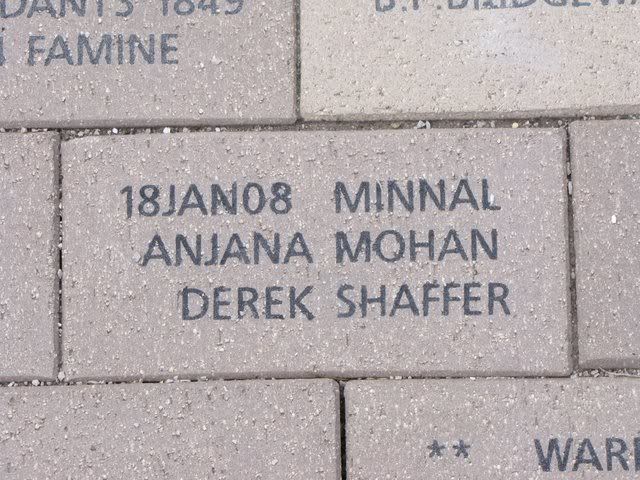 Murphy's Law, of course, mandated that the spelling came out wrong the first time: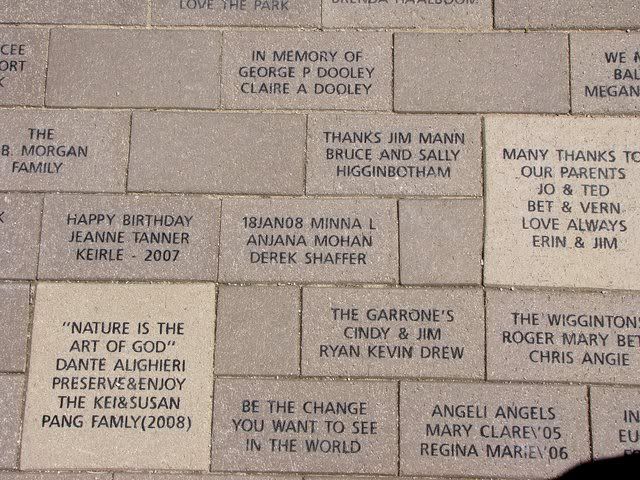 DnA wrote to the authorities, and a second brick has been laid down (amazingly, the first one has not been dislodged), where both the name, and the alignment of the parents' names making up the little one's name, have been correctly rendered:


There are several messages, rather than just names of those who are loved, whether they are human or not:










I took a snap of DAK, standing near the memorial to the departed son: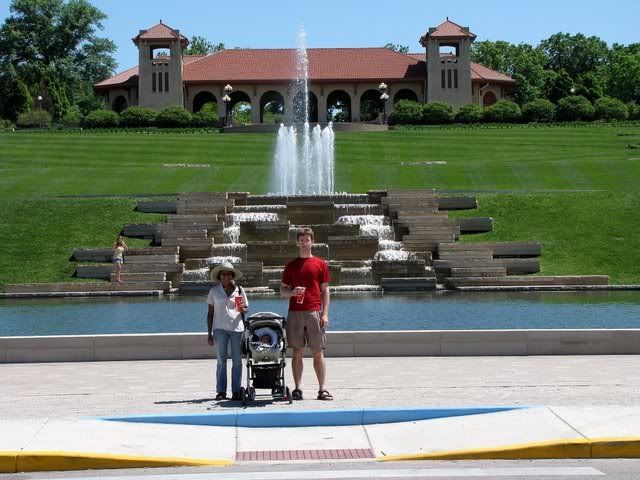 The Hindu scriptures hold that a person's time on earth (maraNa lOkA, or world of death) is actually a penance for sins accrued in other births/lives, and those who are with the least sin, spend the least time here. The gods, who are cursed to spend time in this world, often live only the womb, and return to swarga lOkA (paradise)..

Illustraing this belief is the entry from the wiki on the birth of Devavrata, who later became BheeshmA .

Who knows if this is a belief, or the truth?

For a brief while, though, we held hands and thought of little Minnal, the boy who died before he was born....and then we returned to the world of the living, which the immortals call the world of death, because that is the ultimate fate of the beings who live here.