Yesterday evening, there was a thunderstorm and guess what happened...the power was switched off, and stayed that way for a few hours! I felt that I was right back in Bangalore....

The weather was cool, so the lack of air-conditioning made no difference, but the TV, the internet, the fridge, the freezer, the microwave.....the household does NOT work without electricity. It was a "homely" feeling to light the gas with a match and make chai!

What's worse is that without power, the basement sump does not work and water starts flooding there...this morning it looked as if Eli had been hard at work in the basement...the floor needed quite a few diapers!


That's the local update over. Now to what I wanted to post about...I do love flowers, and have made friends with the people who have the contract to maintain the local parks, and when they are planting or pruning the plants, they often let me have quite a few flowers...and here they are, surrounding me at home, and making me feel really happy....I don't know all the names, so could
asakiyume or
suzan_s help me....?


Of course the ROSES are easy to id, and these, unlike the Dutch roses at the florists', have a lovely scent, too:








The light pink ones have a really heady fragrance: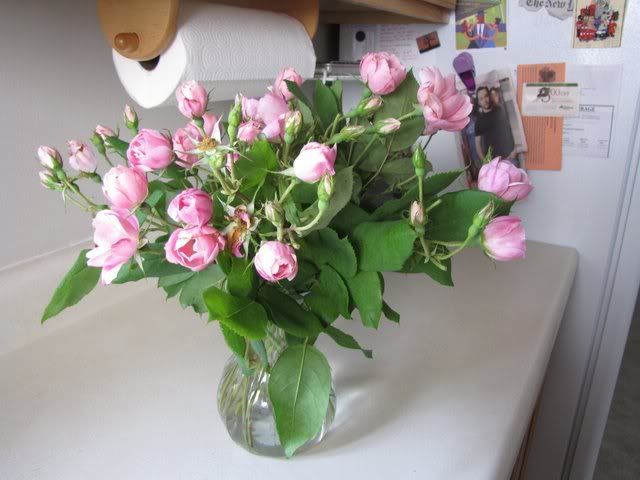 I can id the IRIS, but I can't id those big round flowers: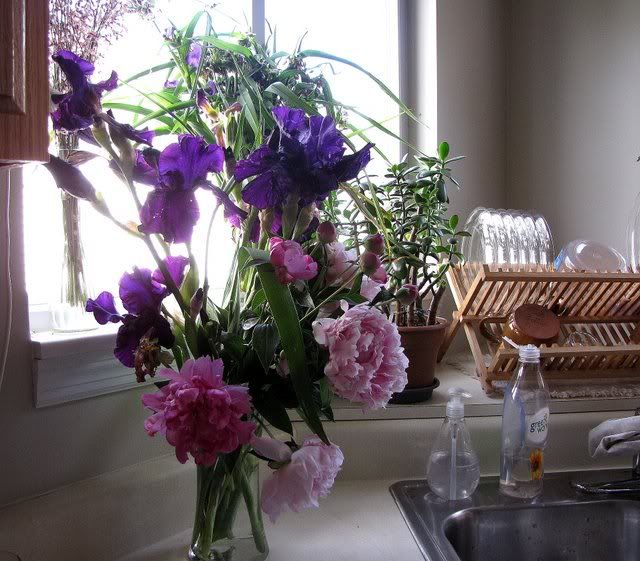 I made up a mixed arrangement for the dining table: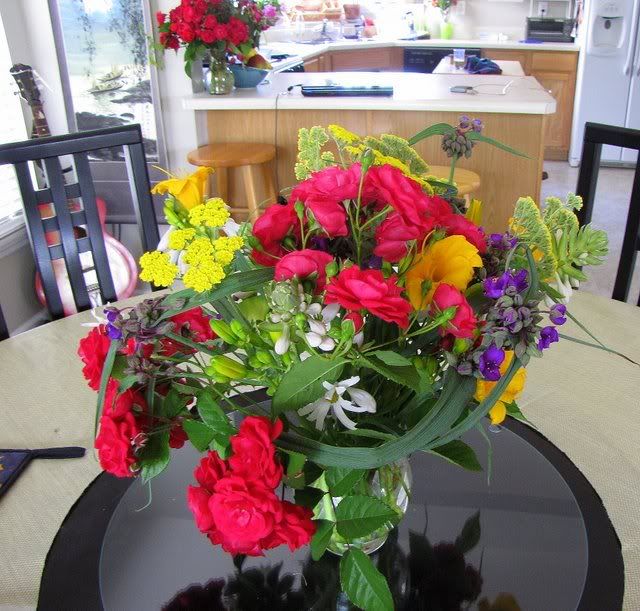 The LILIES bring an orange







and a yellow glow to the cornere of the room:






These yellow flowers are perennials, and those small violet ones fold up in bright sunshine: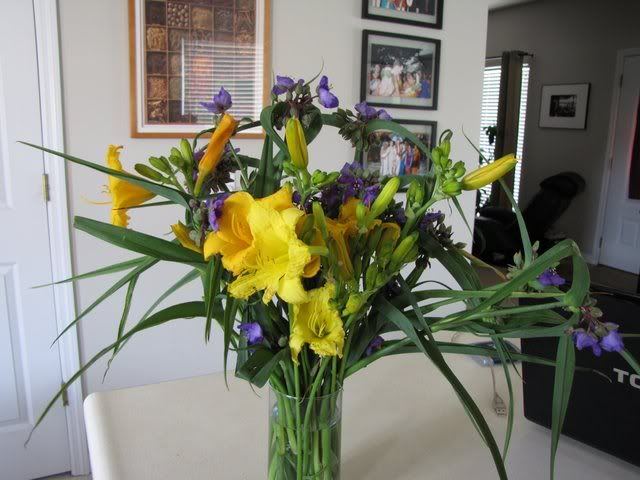 Here's another view of the purple irises, and those round flowers; alas, the irises leave terrible stains on whatever they touch!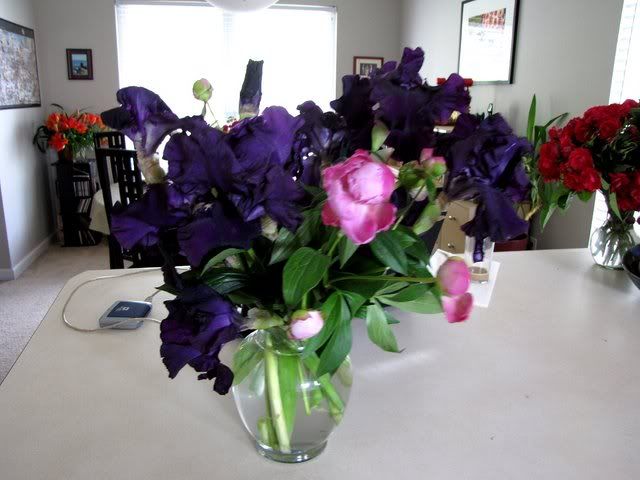 And the most beautiful flower in this home, which is one month old tomorrow (the 29th):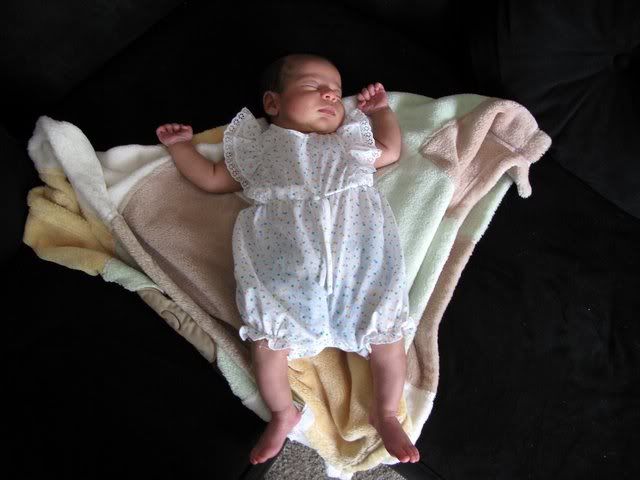 I do like being surrounded by flowers..... and am missing another supply from another source! I am afraid a lot of my foreign exchange is being spent rather frivolously!



The season for these flowers seems to be over in a short three weeks, let's see what I get next time!